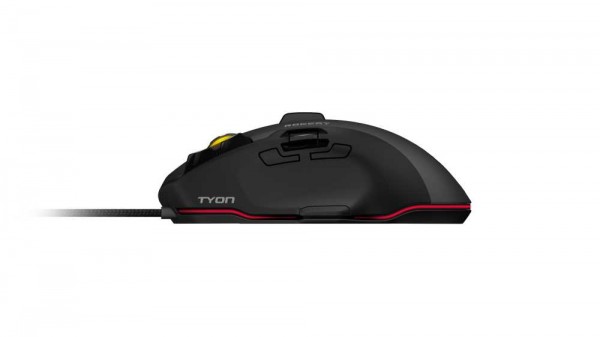 Guess what showed up on our door steps today? We have a Roccat Tyon Gaming Mouse and a Roccat Kave XTD Stereo Headset here! A review will be released shortly. But in the mean time, feast your eyes on our unboxing video.
The Roccat Kave XTD Stereo Headset is the slightly cheaper little sibling to the Roccat Kave XTD 5.1 Surround Sound headset. The Roccat Kave XTD Stereo Headset features two 50mm neodymium drivers in a light and cushy build. The noise cancelling mic can be completely removed or just flipped to the side when not in use.
The Roccat Tyon Gaming Mouse is a button heavy mouse featuring the X-Celerator thumb paddle. The X-Celerator can be used to adjust the throttle of a plane or swivel a tank turret. In total, the Roccat Tyon features 15 programmable buttons, which can provide almost double that number in macros with the Easy-Shift[+] button.