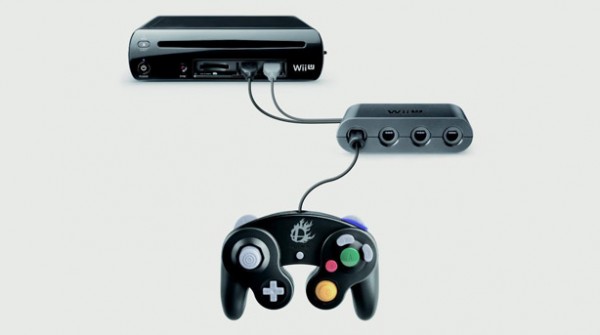 Nothing is more annoying than having to plug in a Wiimote and a now out of print Wii classic controller to the Wii U, just to play your Virtual Console games that were transferred over from the original Wii. Everything seemed to be fixed as Nintendo's Gamecube controller "rebirth" was rumored to add support to the backwards compatible set of games, bit alas, the rumor has been squashed today with Nintendo citing that they would only offer compatibility with Super Smash Bros. for the system at this time.
Days ago however, Nintendo offered this statement on their website, which if you're curious – is why there was so much confusion:
This adapter will allow you to connect your GameCube controller to the Nintendo Wii or Wii U. Connect your GameCube controller to your Wii or Wii U console. Compatible with all games supported by the Wii Classic Controller, Wii Classic Controller Pro and Wii U Pro Controller.
Well, as much as I want to confirm the above, it seems to be no longer true and just a random mix-up. We do need to get this issue fixed Nintendo – as it was my own personal preference to utilize the Gamecube controller on the Wii – and now I am unsure if it is really needed at all considering we have the Pro, Wiimotes, and a Gamepad to play Smash with already.