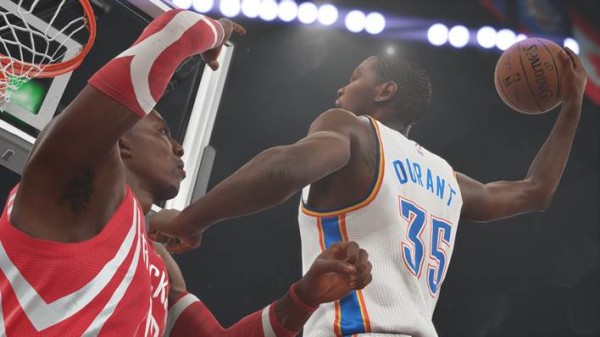 NBA 2K15 season has begun, with 2K Sports and Visual Concept's latest in the top-selling NBA series now available at retail and online in Australia and New Zealand, for the Xbox One, Xbox 360, PlayStation 4, PlayStation 3 and PC. Featuring 2013-14 NBA 'Most Valuable Player' Kevin Durant on the cover, a soundtrack curated by Pharrell Williams, facial scanning integration, a dedicated in-game program called NBA 2KTV and all the various improvements, NBA 2K15 promises to be bigger and better than its award winning predecessor.
Greg Thomas, president of product development at 2K Sports, stated;
NBA 2K15 is one of the most ambitious sports titles in video game history. We've surpassed our own goals to move this franchise in new directions by pushing the boundaries of both hardware and software technologies to create a game that will change what fans can expect from sports simulations.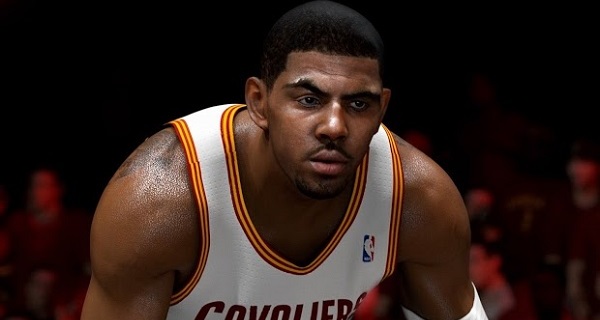 Here is a full list of game features:
Facial Scanning –

All-new in-game technology enables NBA 2K15 players to put themselves into the game like never before through revolutionary 3-D facial scanning. Using native first-party camera hardware, NBA 2K fans can see themselves stand out as individuals while living the life of a player in MyCAREER, becoming the face of a franchise in MyGM, or playing with friends online in multiplayer modes. (Not available for Windows PC).
Gameplay – 2K's groundbreaking, dynamic gameplay returns with over 6,000 new on-court animations, all-new defensive AI and shooting systems, and an emphasis on more control during offense and defense, making NBA 2K15 the most connected sports simulation experience ever.
MyCAREER – MyCAREER players will experience a whole new story of NBA life both on and off the court, as they develop and hone their MyPLAYER through the journey from undrafted rookie to NBA star. NBA 2K15's MyCAREER mode features encounters with real-life NBA mentors from all 30 teams, coaching from legendary NBA coach Doc Rivers, an all-new upgrade system, and badges that reflect your on-court status.
MyPARK – NBA 2K's revolutionary online multiplayer competitive street mode
returns bigger and better than ever in NBA 2K15. This year, the stakes are even higher, with new parks, affiliations, competition, rep system, squads and integration with the MyNBA 2K15 mobile app.
Presentation – NBA 2K15 takes its world-class realism further with an updated broadcast style presentation and pre-game show featuring hosts Ernie Johnson and Shaquille O'Neal, and delivering more authentic commentary and analysis on the action.

NBA 2KTV –

Players can now stay connected to the NBA 2K community better than ever through an innovative, gamer-focused, in-game broadcast program. Hosted by sports broadcast personality Rachel A DeMita, NBA2K TV will be the source for NBA 2K community news giving dedicated NBA 2K players a voice in the content of each show.
Check out the 'Beginner's Guide' video created by senior producer Rob Jones, embedded below, for helpful tips on playing the game.