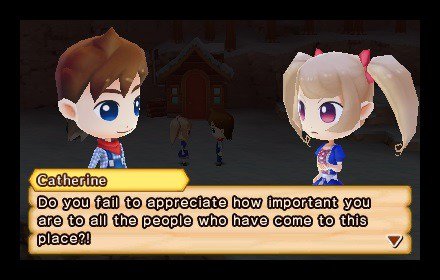 Today Natsume announced that Harvest Moon: The Lost Valley will be released in North America on November 4th for $29.99 and although no set date has been revealed yet, a European release is planned for sometime in 2015.
Harvest Moon: The Lost Valley is the first internally developed game in the series from Natsume and although it makes use of the Harvest Moon name, it is not developed by the company the same company who worked on previous releases. As such, this Harvest Moon takes many elements from past games and puts its own spin on things that allows the player to create a farm to their liking.
Those wondering about the actual game being developed by the original Harvest Moon team will need to keep an eye out for Story of Seasons from XSEED when it is released sometime later this year.