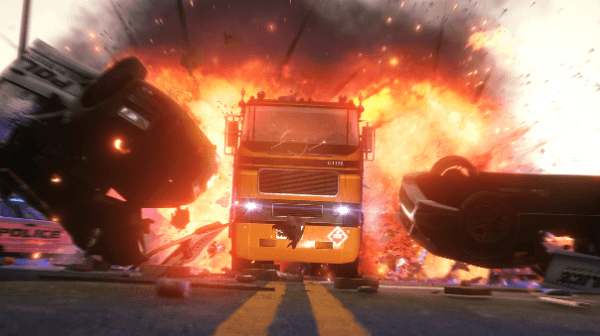 Battlefield Hardline represented Electronic Arts Australia's biggest offering at the EB Games Expo 2014, which isn't much of a statement when considering that the already released EA Sports FIFA 15 was the only other EA-published title on show. But, it was also one of the most popular, highly anticipated titles of the show, period. We got to go hands-on with the title's Hotwire match type, playing 8v8 on the High Tension map. Read on for our impressions…
But first, we must comment on the booth EA had set-up at EB Expo. Of course, it had to be huge to accommodate 32 or however many players were playing at any given time. But, the really cool element to proceedings was the "processing" of attendees. Before entering, we had to register our Facebook accounts at a computer station. I'll admit, I wasn't too comfortable signing into my Facebook account with others peering over my shoulder; hopefully no one there had amazing recall. The purpose of this, however, was to sign up for Rap Sheet, which is a Facebook app that tracks your stats in the game. We then got wrist bands with a little NFC chip in it that we were required to tap against a reader to punch in our start time with the game. The best part was being split up into Cops and Robbers, being led into a mock police station office and jail cell respectively. Here, we were given a short presentation, including the newest trailer, but shifting to focus specifically on Hotwire. After this, we finally jumped into the game.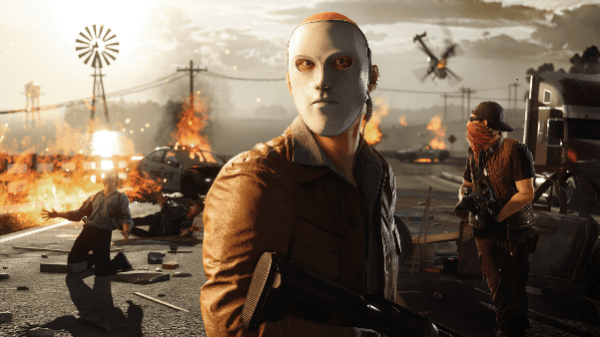 The match lasted for 15 minutes and, well, let's just say that I have not represented myself well with shooters at this year's EB Expo. I ended up placed on the side of the Robbers, and I doubt I helped our cause at all. Maybe that's a good thing though? I mean, I'm a law-abiding citizen! Perhaps deep down I despised my partners in crime and rather hoped the good guys would take the win. Yeah, that's my reasoning for my terrible performance, and I'm sticking to it. As you await a countdown to join the game, you are given options of spawn-points; you can spawn on any team-mate's location, and that includes in a moving vehicle. I opted for the latter most of the time, although not having played a Battlefield title in some time, and the controls reference not mentioning anything about how to enter and exit cars, I was often stuck in one until I died…I said I was God-awful, but I swear I pressed every damn button on that Xbox One controller! Nonetheless, Hotwire is a mode focused on the repossession of marked vehicles across the map, so vehicular gameplay is the basis for this particular mode. Eventually, I acclimated to switching between seats, supporting the driver with gunfire, or taking the wheel myself.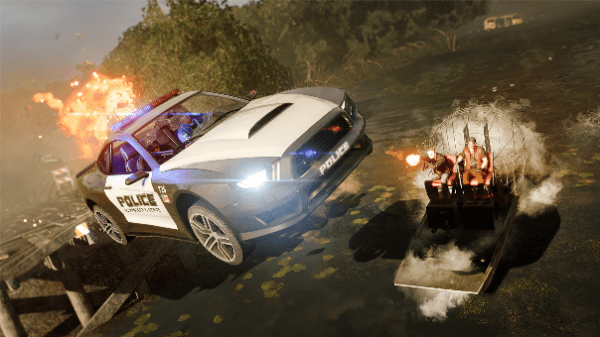 When at the helm, you're either focused on avoiding the enemy for long periods of time, raising your points for keeping possession of the marked car, or purposely ramming them to earn points through kills. Sometimes a driver may decide he wants to traverse the battlefield on foot. When he does so, the character in question states "You take the wheel!" to the passenger. It's usually not too advantageous to travel as 3 or 4 in one vehicle anyway, especially when there are 3-4 objective cars to commandeer throughout the city. Switching between driver's seat, passenger seat and rear passenger seat can still be done at the press of a button, but now you can also sit on the edge of the passenger door window frame, hair blowing in the breeze, with a better view of the streets. The drawback is of course that you are sacrificing protection by hanging out the window like that, more susceptible to opposing fire. The match type had its fun moments, notably when you drive through infrastructure and bridge barricades to drop down to another street and create your own destructive short-cuts. But, it also felt like you were essentially driving in circles in a map that felt big on foot, but not so much in-car.
With the game being delayed to a now February release window (yikes that's a scary time to release with Evolve, The Witcher 3: Wild Hunt, The Order: 1886 and Bloodborne all coming out in the month of love!) and another open beta planned for sometime in January, there's lots of time for Visceral Games (and DICE) to tweak and perfect each of the 7 match types included. With Hotwire in particular being an entirely new match type for the developers and the franchise, it will certainly benefit from that time and added feedback.