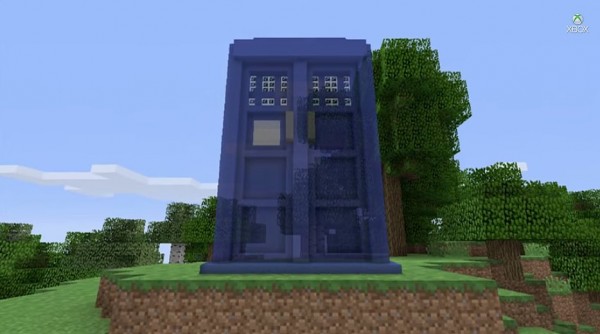 It seems like the Doctor's travels have taken him to a new unexpected realm, one full of blocky landscapes, blocky people and blocky baddies.  The good Doctor has arrived in Minecraft as a DLC skin pack, but it will only be for Xbox 360.

Over 50 new Doctor Who skins will be made available, including skins from Peter Capaldi's new twelfth doctor series and my favourite companions, Amy and Rory. There will even be creepy Weeping Angels, The Silent and the exterminating Daleks.
The skins will be released in waves with Skin Pack 1 already out. Spoiler alert, it the first character skins are Doctors One, Four, Six, Nine, Eleven and Twelve, The War Doctor, Clara Oswald and the well-meaning Rory Williams. There are also skins for the Weeping Angels, the Snowmaen and the Smiler.
Lucky, this DLC can be yours for only $2.99 and there is word that soon Xbox One gamers will be able to get their hands on it as well. Sadly for some though, there is no news about the DLC being available for PlayStation versions of the game.