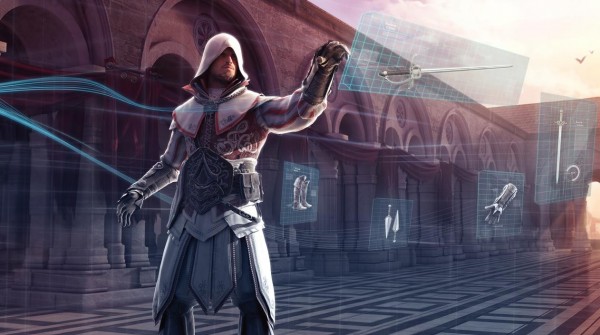 Assassin's Creed: Identity, the first action-RPG in the franchise's history, has soft launched in Australia and New Zealand for iOS devices. The soft launch is integral to gathering feedback for final development tweaks before Ubisoft's planned full release in 2015.
The title is being developed by Blue Byte (a Ubisoft studio) in Unity, and allows players to create and customise their own assassins, roam the familiar backdrops of Florence, the Coliseum and other Italian cities in full 3D, and take on literally thousands of missions. This is like having a console entry on your mobile, with dynamic crowds, time and weather systems and real-time lighting, as well as the series' trademark free movement capabilities all implemented in the experience. Cyril Voiron, Head of Mobile developments at Blue Byte, stated;
This soft launch is an important step in the development process for Assassin's Creed Identity. We're looking forward to receiving feedback on the game from players in Australia and New Zealand, and think that by leveraging Unity engine, along with assets from previous Assassin's Creed console titles, Assassin's Creed Identity will deliver an authentic Assassin's Creed experience on mobile devices.
You can download Assassin's Creed: Identity for free right now from the App Store.