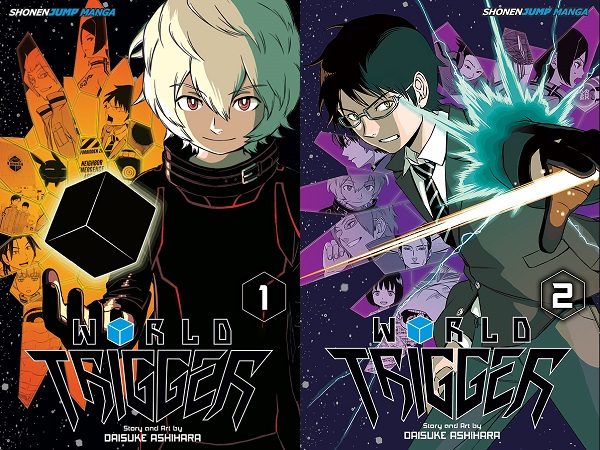 While Viz Media has been releasing the English chapters of World Trigger digitally through their Weekly Shonen Jump service to stay caught up with the Japanese releases, today they have announced their plans to start releasing the volumes in print as well.
The company has announced that they will be releasing both volume 1 and volume 2 on October 7th which each volume costing $9.99. After this, new volumes will be released on a bi-monthly schedule. Fans of the series can also buy digital versions of the volumes on the same day for $6.99 through the many digital services that support Viz's manga series.
The story of World Trigger is by Daisuke Ashihara and Viz has provided us with a synopsis of the story below:
Destroy thy Neighbor! Earth is under constant threat from Neighbors, invincible monsters from another dimension that destroy humanity's way of life. At least there are the elite agents of Border, warriors who co-opt alien technology to fight back. Our hero Osamu Mikumo may not be the best agent, but along with his Neighbor friend Yuma, he'll do whatever it takes to defend life on Earth as we know it.

In the series' opening volume, when straight-laced Osamu meets a feisty humanoid Neighbor named Yuma, everything that he thinks is right is turned on its head. Can the two natural enemies ever become friends?

Things become tense and the action heats up in Volume 2. Osamu has protected the feisty Neighbor's identity ever since they met, but he's about to get a rude awakening when he discovers that Border has ways of sniffing out traitors in their midst.