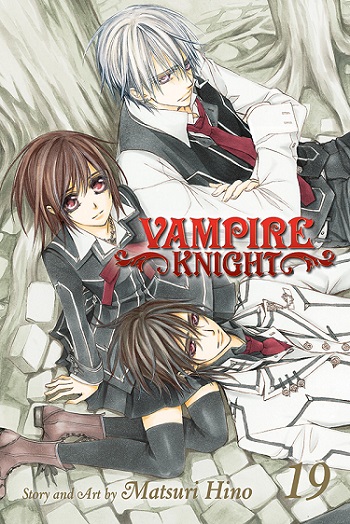 If you've been following the long running Vampire Knight series then we have both good and bad news for you. The good news is, Volume 19 of Vampire Knight will be released in English on October 14th while the bad news is that this is the final volume in the series.
To honor the end of the series, this final volume will be available in a special "Limited Edition" that features an alternate cover as well as a hardcover mini art-book from Viz Media. The Limited Edition will be priced at $15.99 while the standard version that also goes on sale that day will cost $9.99.
The company has also announced that they will be releasing the "Night Class" manga box, the second box set for the Vampire Knight manga containing volumes 11-19, which will go on sale for $89.99 on November 4th. That isn't the final release however, as Viz is also planning on releasing Vampire Knight: Fleeting Dreams on December 2nd.
This novel is a collection of short stories that have never been released in English. Finally a digital only release of Vampire Knight: Life, a story that sees Matsuri Hino return to the events that occur at the end of volume 19, will be released on December 2nd as well.