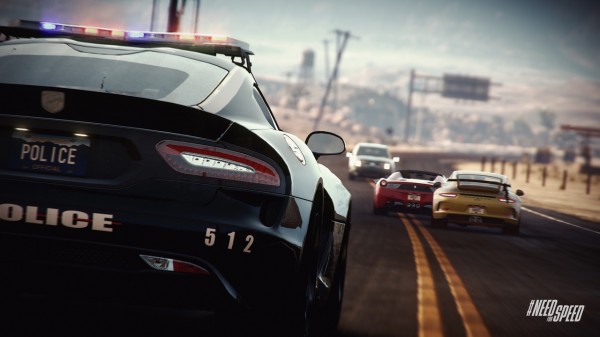 EA today announced Need for Speed: Rivals Complete Edition, a comprehensive version of the well received racer by Ghost Games that includes all previously released DLC. This Complete Edition will be available from October 23 in Australia and October 24 in New Zealand, digitally via Origin for PC, XBL for Xbox One and Xbox 360, and PSN for PlayStation 4 and PlayStation 3.
Here is a descriptive list of the aforementioned six pieces of DLC included within the Complete Edition:
Simply Jaguar Complete Pack – Includes both Cop and Racer versions of the Jaguar C-X75, the most advanced Jaguar ever created, and the Jaguar XJ220 – the world's first Hypercar.
Ferrari Edition Special Compete Pack – Includes both Cop and Racer versions of these extreme machines – The Ferrari F40 and the Ferrari F50.
Concept Lamborghini Complete Pack – Includes both Cop and Racer versions of the astonishing Lamborghini Gallardo LP 570-4 Super Trofeo and the stunning Lamborghini Miura Concept.
The Koenigsegg Agera One – The Koenigsegg One:1 is in a category of its own. It´s not a Supercar, not a Hypercar…It´s a One:1. The name refers to the almost impossible and highly sought-after ratio of one horsepower per kilogram.
Complete Movie Pack – Includes Cop and Racer versions of the GTA Spano; and Lamborghini Sesto Elemento. Plus, the Mercedes-Benz McLaren SLR 722 Edition as a Cop and the Mercedes-Benz McLaren SLR Roadster 722 S as a Racer.
Loaded Garage Pack – Complete your vehicle collection with the Loaded Garage Pack which includes the Ultimate Cop Pack, Ultimate Racer Pack, Premium Livery Pack, Classic Muscle Livery, Track Day Livery, VIP Matte Kit Livery and Digital Revolution Livery.
Read our review of the original release here, and check out some fresh screenshots below.