Not everyone can wear #23 like Michael Jordan. For those who can't, Indie Gala and Capsule Computer's Every Monday Bundle #23 is just the solution. For a single price, buyers will get six great indie games.
Victim of Xen – An RPG starring Will, a young man who has been turned into a girl. He is on a quest to reverse the spell cast by the royal witch Xen, but soon finds himself in the middle of a war.
Jet Gunner – Inspired by NES run and gunners like Contra, Jet Gunners features six stages, a challenge mode, and plenty of weapons shoot.
 Al Emmo and the Lost Dutchman's Mine – Al Emmo is a loser looking to prove to his parents that he is a real man by heading out to the Wild West to make his mark. His glory might just lay at the bottom of the Lost Dutchman's Mine in this point and click adventure.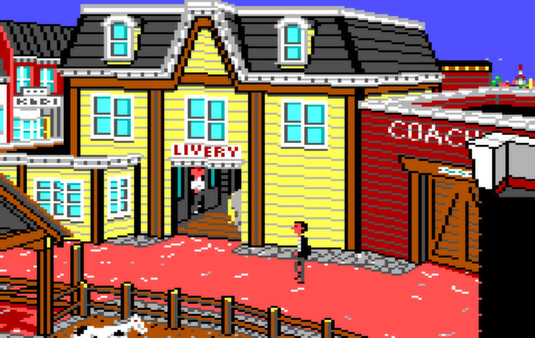 Gold Rush! Classic – This classic adventure is brought to modern PCs from the 1980s.  Choose one of three possible routes for Jerrod Wilson as he travels from New York to California in time for the Gold Rush.
Spate – Former Disney artist Eric Provan explores the dark side in this trippy absinthe based platformer. The hero is an alcoholic detective looking to find some missing people in the X Zone while he drowns the pains of his past.
Space Tank – A 3d shoot 'em up set in space featuring 180 levels, 9 weapons, and plenty of enemies to destroy. Be sure to vote for the game on Steam Greenlight.
Grab your copy of the Every Monday Bundle #23 at Indie Gala before the price rises! The price is only $1.89 for the first 24 hours of the sale.