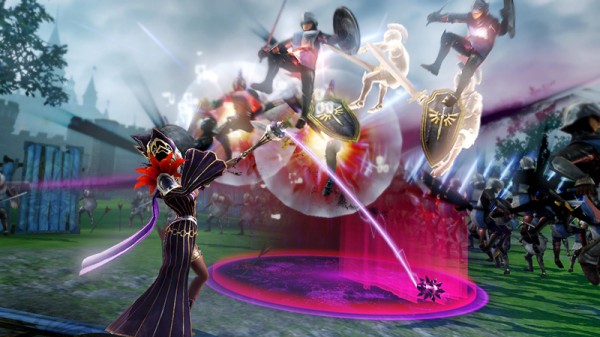 Nintendo has well and truly jumped on the DLC bandwagon and the latest game to feature additional content will be the Zelda cross Dynasty Warriors action game, Hyrule Warriors. Three new DLC packs are being released which include brand new levels, new playable characters, new weapons, new costumes and even new game modes.
However if you are a bit short on money at the moment don't stress, as good old Nintendo will be turning the games villains into playable characters via free DLC in patch 1.03! This patch will launch alongside the Hyrule Warriors Master Quest DLC pack on October 16 in Japan and Europe and include the option to turn off cutscenes as well as play as Cia, Volga and Wizzro. There has been no word on a U.S. release date for the patch yet.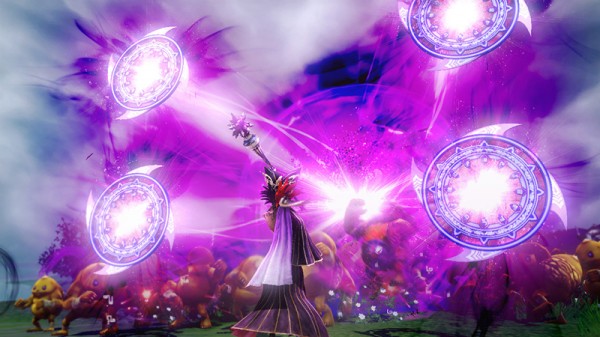 All the details of the games packs for the Japanese market are below, but it has been confirmed that the DLC packs will also be making their way overseas by Nintendo's Twitter accounts.
Hyrule Warriors Master Quest pack
– Out  October 16
– 1,200 yen
– 1 new scenario
– 1 new weapon
– New Adventure Map
– 2 costumes
Twilight Princess pack
– Out November
– 1,200 yen
– 1 new character
– 1 new weapon
– New Adventure Map
– 2 new costumes
Majora's Mask pack
– Out January
– 1,200 yen
– Two characters
– New adventure map
– 3 costumes
Ganon pack
– Out February
– 500 yen
– 2 new game modes
In a similar deal as to what Mario Kart 8 had, those who preorder all these DLC in a special discounted pack will gain instant access to an additional character in Dark Link, however he is confirmed to just be an alternate skin for the regular Link. Nintendo of America recently tweeted the American price for this preorder bonus will come in at $19.99 US. You can check out the screenshots below to see some of the newly playable characters in action. Hyrule Warriors releases in Australia tomorrow.