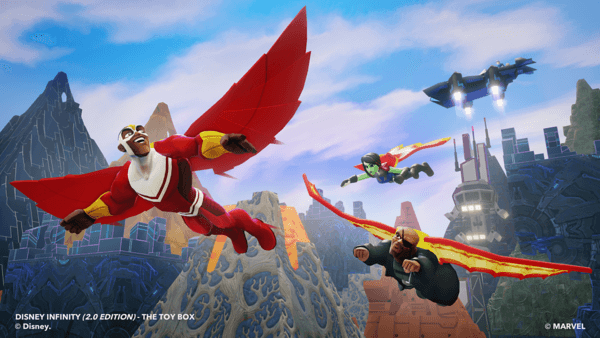 Can you feel it in the air? That excitement and that buzz from a new game launch. Disney Infinity 2.0: Marvel Super Heroes is less than a week away, and while we have been told of more awesome figures than I can recall, Disney still sees fit to give us more! Two new Marvel figures have just been announced, and they fill out the roster rather nicely. The first character is Falcon, who many moviegoers will recognise from Captain America: The Winter Soldier. Falcon can fly through the Avengers Play Set as well as Toy Box mode, and shoot razor sharp feathers into his enemies.
While a new member of The Avengers is always exciting, we can't forget Marvel's other blockbuster ensemble flick – Guardians of the Galaxy. Yondu, the leader of the Ravagers and the pseudo-father figure to Star Lord will be jumping out of his ship, whistling a tune and launching his arrow through his enemies. You can play as the blue-skinned bounty hunter in the Guardians of the Galaxy Play Set and the Toy Box Mode.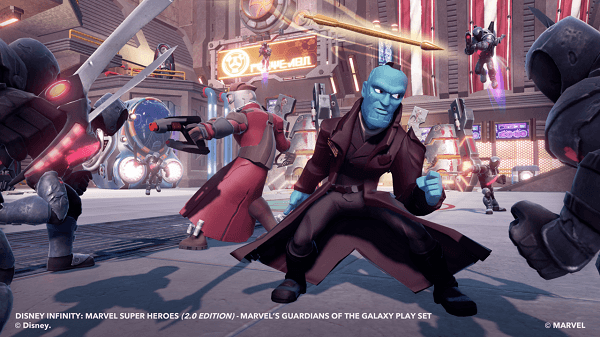 Sadly, Disney haven't given us a trailer to gawk over, but that is probably because these two characters aren't due to join the roster until some time next year. At any rate, let us know which character you are most excited to play as when you finally get to slam them onto the Infinity Base. Disney Infinity 2.0: Marvel Super Heroes launches here in Australia next week, so make sure you stay tuned to Capsule Computers for all the Disney news as it becomes available.