Wow, another week has gone by already! Welcome to this week's Xbox Newsbeat, your one stop shop for all the slick news that is being churned out of Microsoft HQ. Like last week, we only have a handful of headlines for you to sink your teeth into. We have two Xbox One exclusive articles and one last multi-platform piece for you Xbox 360 owners (once again, it isn't your week Windows Phone). So without wasting any more of your precious time. Lets get this show on the road!
---
'Sunset Overdrive' Video Showcases New Footage of Chaos Squad
At this year's E3 expo (man, it already feels like it was ages ago) Microsoft and Insomniac Games showed off some footage of the awesome looking 8-player co-op gameplay. Well guess what? Yup! We have some new footage to share with you. Pictures and videos speak more than words so check it out below:
"Forza Motorsport 5" Hot Wheels® Car Pack Announcement
So who here expected a Forza DLC headline in this week's Newsbeat? Those of you who raised your hands are all winners, but this week's DLC isn't your ordinary lot of cars. 10 beautiful vehicles, seven of which are all new to "Forza," including the Lamborghini Veneno, the Lotus Type 49, Audi Auto Union Type D. Not only that, but the cars are all built from the ground up by the guys at Turn 10 and Hot Wheels! Yup, Hot Wheels! So, if you want to relive your childhood and download the Hot Wheels Car pack, you can head over to the Xbox Live store from today!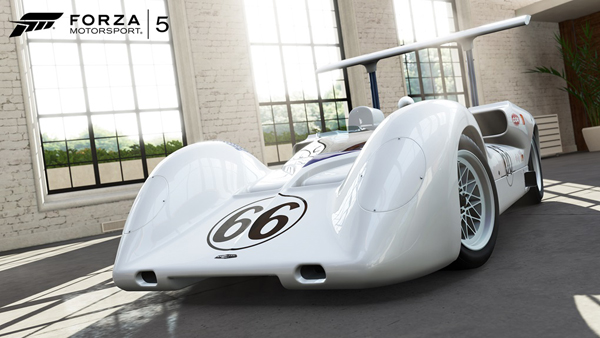 'Every Street United' Episode 4 Debuts Sunday, July 6th
So all of you soccer fans out there are probably well-aware of this, but Every Street United's fourth episode will debut this Sunday. Make sure you have the Every Street United app to watch the trying story of 8 talented street soccer players as they work hard and train harder than they ever have in their life.
---
Well that's a wrap folks. Another day, another issue of Newsbeat done and dusted. Did any of our headlines this week catch your eye? Let us know in the comments below and as always make sure you stay tuned to Capsule Computers for all the hottest Xbox news as it becomes available.