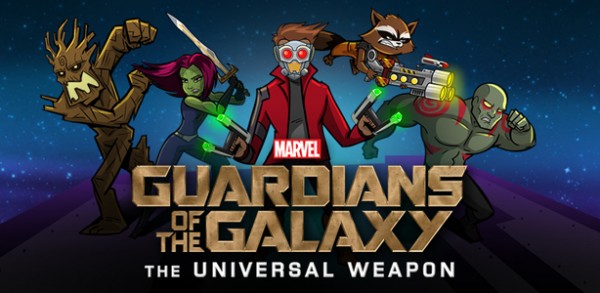 With its recent success in film, Disney and Marvel studios are about to release possibly their most eagerly anticipated film to date; Guardians of the Galaxy. Showcasing a very different aspect of the Marvel universe, and with an ensemble cast that rivals the star power of the Avengers themselves, it is easy to see why the world has their attention focused squarely on Star Lord and his band of outlaws.
In this day and age, it would be impossible to have a hit movie come out without a tie-in game, and Guardians is no exception. Guardians of the Galaxy: The Universal Weapon takes the Guardians and their allies on an intergalactic adventure to recover the five pieces of The Universal Weapon! Starting off as Star-Lord, players will recruit the rest of the Guardians and additional heroes, and go up against various villains such as; Korath, Nebula, and Ronan the Accuser.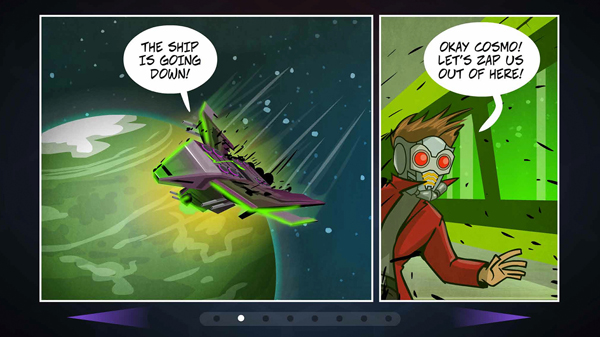 Guardians of the Galaxy: The Ultimate Weapon is available for all smart phone and tablet devices, and will set you back $6.49 on iOS, $5.25 on Android and $4.99 on Windows Phone and PC. That may seem like a lot, but the game will feature over 60 levels at launch, and a wealth of characters for you to play as, so you will have content to last at LEAST until August 7th when the film hits theaters. If you need a little more info about the game, then check out the trailer below and remember to stay tuned to Capsule Computers for all the Marvel news as it becomes available.