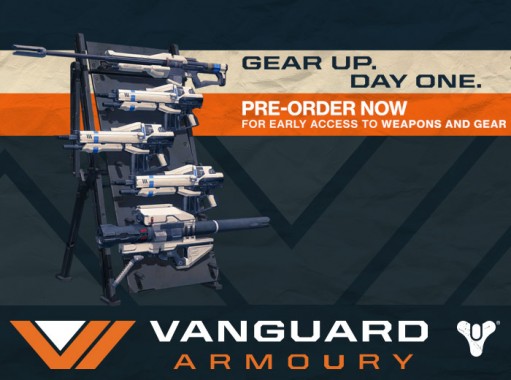 Those who pre-ordered Destiny to check out the Beta will be happy to know thats not the end of the exclusive goodies they will be receiving. Activision have released a new trailer showcasing the Vanguard Armoury preorder bonus as well as some minor details.
Fans who pre-order (or who have pre-ordered) Destiny will get access to the Vanguard Armoury that includes early access to weapons, gear, and an exclusive player emblem so that fans can be ready to become legend on September 9.  You can check out the new trailer below showcasing all the pre-order goodness and if you want to know our impressions of Destiny for the PS3 based on our Beta experience, check out our impressions article.
Destiny releases worldwide on September 9th for PS3, PS4, Xbox 360 and Xbox One. A PC version was recently announced, however PC gamers will have to wait until March 2015 to get their hands on the game through Steam.