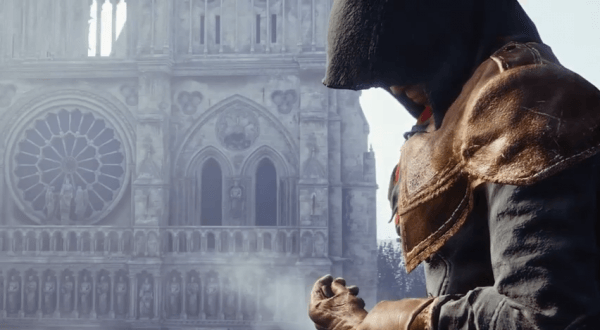 "It's no big crime, I just can't keep time, I'm telling you I lost the Newsbeat!" Hey there folks, welcome back to Xbox Newsbeat! It has been a couple weeks since we have given you all the latest and greatest news out of Microsoft HQ since you know… this little thing called E3 happened, and we didn't have anything else to share with you! However, don't be alarmed, we haven't let the dust gather on our shoulders and are in fact ready and rearing to go with… only three articles this week… I got out of bed for three headlines!? I need to talk to my agent! Anyway, our headlines this week all relate to Xbox One, with one even dipping its toe into Xbox 360 territory (sorry again Windows Phone. Not this time). So what are we waiting for!? Lets rock this joint!
---
 Xbox One to Offer Largest and Most Critically Acclaimed Line Up of Games for Holiday 2014
So you know how I mentioned that little-known event, E3 just before? Well Microsoft attacked that conference guns-a-blazing and showcased an incredible lineup of games that will be coming out over the next few months. Exclusive titles like Halo: The Master Chief Collection, Sunset Overdrive, Forza Horizon 2, Ori and the Blind Forest will all be making their way to the Xbox One very soon, joined in no small part by third-party games like Assassin's Creed Unity, Call of Duty: Advanced Warfare, Destiny, Evolve, Grand Theft Auto V, and dozens more.
If you were thinking where all the games for Xbox One were, well now you know – just around the corner.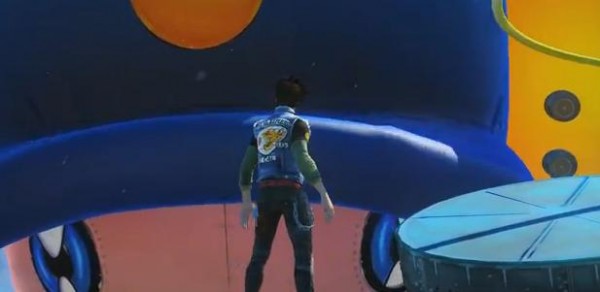 11 Semi-Finalists Head to San Diego for Kinect Sports Rivals World Championship
So Kinect Sports Rivals has had competing against one another in feats of athletic prowess and skill for the better part of three months, and now things are about to get serious. Now challengers from all around the world will meet at San Diego Comic Con and compete for glory… and cash dollars!! No joke, this in-person competition will be awarding prizes to the competitors, and they aren't minor sums of money either. First place stands to win $10,000 plus the trip of a lifetime for two to one of four amazing destinations: a water sports adventure in Bora Bora, walking the Great Wall of China, trekking to Machu Picchu or skiing the Swiss Alps. with the rest of the competitors earning:
2nd Place: USD $5,000
3rd Place: USD $2,500
4th Place: USD $1,000
5th – 11th Place: USD $500 each
Man… I wish I was fit enough to play video games and win cash prizes and holidays. Oh well, maybe this will be a good New Years Resolution for 2015!!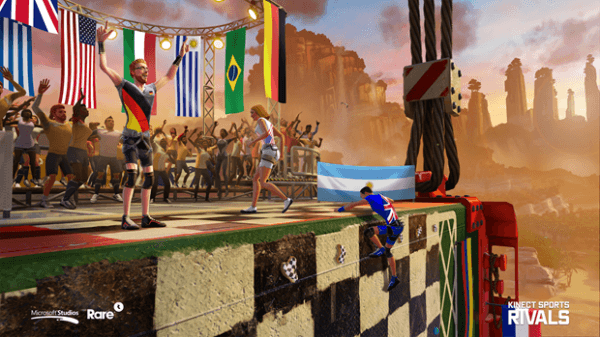 July Games with Gold: Celebrate More Great Games for Xbox One and Xbox 360
Oh man, I am very excited for this month's Games with Gold promotion. As I am sure many of you are aware, Xbox Live Gold subscribers get access to a couple of free games per month. These games are usually on Xbox 360 only but occasionally Xbox One gets a share of the action, and I for one am thrilled at this month's offering:
"Guacamelee! Super Turbo Championship Edition" is available as part of the promotion for Xbox One starting on July 2nd! One of the PS3's greatest little indie platformers has recently jumped ship and gone to every console it can, and now you can have it totally for free! Play as the super powered luchador as he vows to save the love of his life from a sombrero-donning demon skeleton! Oh and you get to piledrive jaguars! Seriously. Get this.
As if that wasn't enough, the charming little shooter set in the hear of one of DC Entertainment's most famous cities is also part of the promotion. Gotham City Imposters puts you in the place of two warring gang factions. Combining traditional FPS elements with some comic style wackiness makes for a lot of fun. Grab this one while you can (which incidentally is July 1st-15th) on Xbox 360.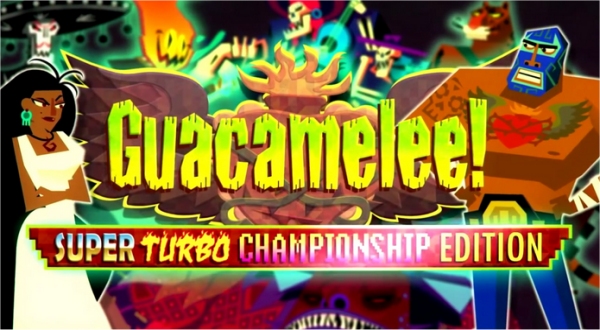 ---
A short but very exciting week here at Xbox Newsbeat. Let us know in the comments below which headline you found most exciting, and why it was Guacamelee being available for free on Xbox One. As always, make sure you stay tuned to Capsule Computers for all the slick Microsoft news as it becomes available.