Last year anime fans were surprised, excited and above all curious when three bottles of Attack on Titan Perfume were announced, now they can experience those feelings again with four more bottles set to be released after July.
The first three perfumes were based around Eren, Mikasa and Levi, each of them had their own unique smells which were said to represent each of the characters personalities. This next line up of perfumes are based around Erwin, Jean, Hans and Armin and will include a special poster with every bottle. The perfumes can be purchased from the Koubutsu-ya website and will cost around 5,500 yen ($53USD) each, for those that are still curious, here is a brief description of each perfume: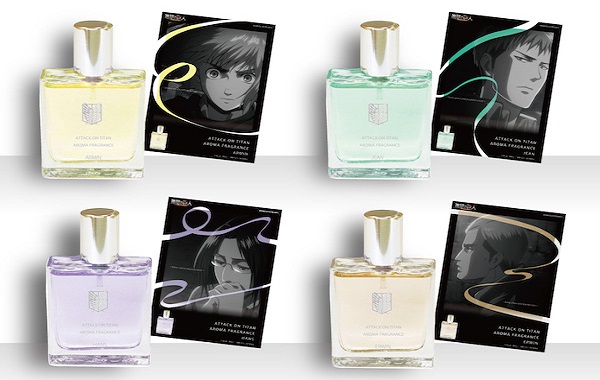 Erwin: Deep citrus and dandy notes of lemon and lime, middle scents of lavender, oak and black pepper cloves and finishing with rose and sandalwood. The smell of an adult man.
Hans: Fragrant herbs combined with jasmine, mugwort and juniper berries will to produce a bittersweet yet mysterious scent.
Jean: Spiced wood tones are complemented with orange and bergamot and oak moss to fully capture his precocious youth.
Armin: Tender vanilla is blended with pineapple, iris, peony and other fruit based aromas which finishes on a wooden note. Armin's scent gives off his willpower and kindness (am I the only one who thinks they got this one right on the ball?).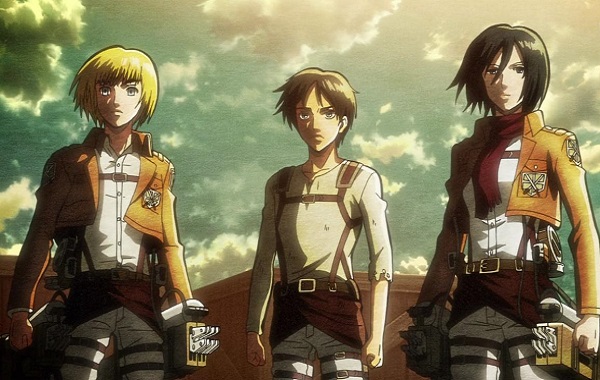 Considering how popular Attack on Titan has become it's safe to assume that not only will these new perfumes be as popular as the first three, but there may also be a third character batch on its way too (maybe with one smelling like hot potatoes). Let us know what you think about these perfumes by leaving a comment down below.