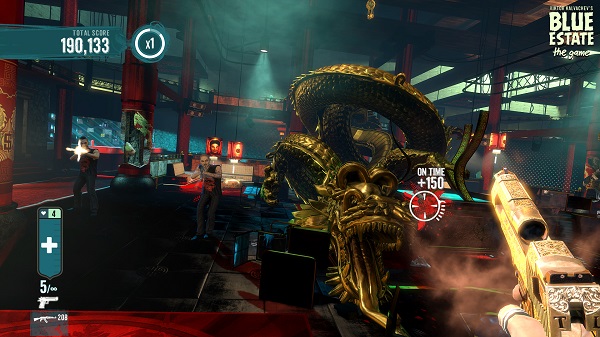 Blue Estate is coming out this week, with the US PSN version coming out on Tuesday and the EU PSN version coming out on Wednesday.
Blue Estate, the upcoming darkly funny rail shooter developed by HESAW and published by Focus Home Interactive, the publishers of Bound By Flame, is set for a release this week for the PS4. The game is based on the Blue Estate comic books by Viktor Kalvachev. Players will navigate the game as Tony Luciano, the homicidal son of LA's crime boss Don Luciano, and Clarence, an ex-navy seal who's sole objective is to clean up the mess Tony creates. Tony wages war with the Sik gang in order to rescue his "Helen of Troy", while Clarence has to try to end the war.
The title will be out this week, as stated earlier, and PSN+ subscribers will enjoy a 20% discount that was made just for them! Below you will find a trailer on Tony Luciano and the wide variety of features that players will have on the new PS4 controllers.