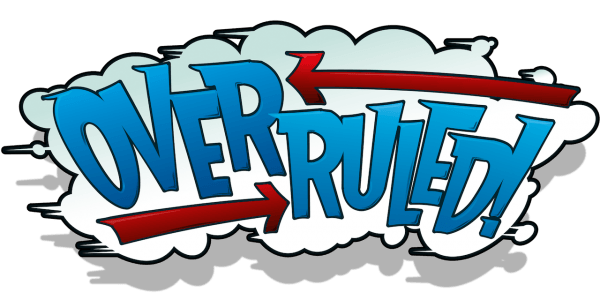 Team17 have announced a partnership with garage-based indie developers Dlala Studios in releasing their 2D multiplayer arena-based brawler Overruled! where players battling in either local or online multiplayer can change the rules as they play, directly influencing the dynamics of combat. CEO Aj Grand-Scrutton and COO Craig Thomas, at Dlala Studios, said;
It's absolutely mind blowing for us to be able to announce a partnership with Team17. We've known some of the guys for a couple of years and have been playing their games for a couple of decades. They are the perfect partner for Overruled! They understand same room multiplayer better than most and they have a real desire to help us succeed as a studio. To be honest we're incredibly honoured and overwhelmed to be working with them and can't wait for the future!
Over 20 "change 'em up" cards enable the alterations in the ruleset, to the point where what was once a Deathmatch could suddenly turn into a King of the Hill match. Even elements such as Respawn Timers and Free-For-All/Team modes of play can be switched between. Debbie Bestwick, Team17's Managing Director, added;
Overruled! simply has the potential to be a very successful real-time Worms-like game, and working together we can make this happen. We get what they want to achieve and that's building a studio with great IP, we're here to help them achieve that dream. We're delighted to welcome them to our amazing family of talented developers that are already part of our third-party publishing program.
Overruled! is scheduled for release later this year for PC and multiple other platforms TBA.