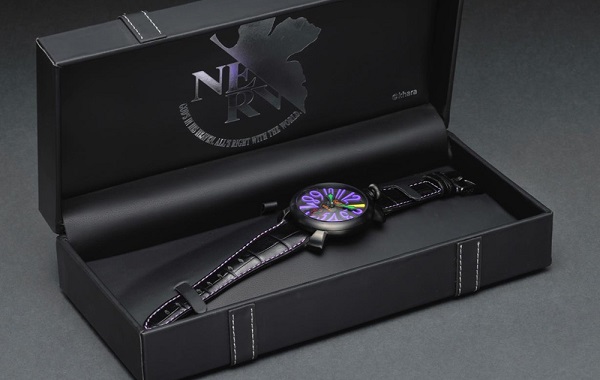 We all know about the weird and wonderful pieces of anime merchandise associated with Evangelion and One Piece, but these two wristwatches really take the cake with their elegant aesthetics and hefty price tags.
It will come as no surprise that the Evangelion watch is inspired by the Eva-01, GaGa Milano have incorporated green and purple into the front of the watch and will have a clear glass back so you can see the moving gears. Imperial Enterprises have designed their One Piece watch around the Heart Pirate captain Trafalgar Law, the front of the watch combines Roman numerals with Arabic and has Laws' sword as the second hand. Unlike the Eva watch the Trafalgar Law Time Shambles comes with two watch strap options; metal chain or black/orange leather.
Both watches will come in special edition cases and with a limited amount for each they aren't cheap; the Trafalgar Law watch has a 9,999 run and will cost 29,800 yen ($291USD), the Eva watch on the other hand will only have 300 units made with each setting you back 248,400 yen ($2420USD). You can find out more info about each watch by checking out the GaGa Milano website of the official Trafalgar Law Time Shambles page.