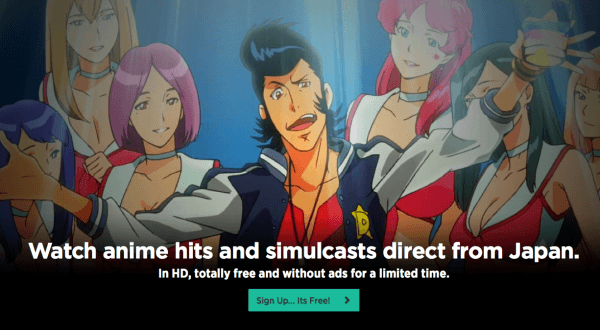 Madman Entertainment – one of the leading Australian anime and manga distributors – is, once again, changing the way in which they deliver Japanese pop culture to the citizens of this great country. Yes, it is all good and well to purchase anime from Madman, heck, they even gave it to us for free through their "Madman Screening Room", but now they're taking their anime distribution to the next level with their brand-new streaming service "AnimeLab".
Basically this new service will allow residents of Australia and New Zealand to access a variety of new and classic anime series from a number of different devices. "AnimeLab" is mobile/tablet-ready and supports Google Chromecast which means it will be available to pretty much everybody. So far, shows like "Attack On Titan", "Space Dandy" and "Sword Art Online" are available to be watched through the service alongside current season titles like "Date A Live II" and "Dai-Shogun – Great Revolution".
As of right now, "AnimeLab" is entirely free but this is strictly for a limited time so jump onto it now before that changes. To sign up for this exciting new service, head over to the "AnimeLab" official website by clicking here. This is definitely a huge step in the right direction for Madman Entertainment. I Suggest you join them.