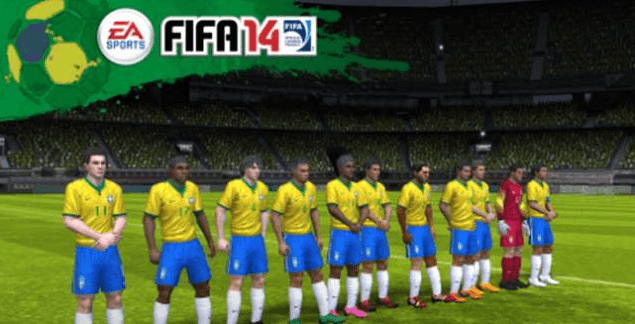 Ok sports fans, time to reach into your pockets, grab your smart phones and head to the App Store (or Google Play) because it is time for another installment of EA Mobile Weekly News. It is only a small installment this week, but if you are a soccer fan then EA have a treat for you!
Gooaaaaaaaaaaaaallllllllllllll!!!! I'm sure you've guessed it by now, but today we have some news about a FIFA 14 update that is heading your way. From today, players can download the 2014 FIFA World Cup Brazil content and join in on the action of one of the world's biggest sporting events. Until the world cup tournament beings, players can jump into Matches of the Week to relive the most memorable matches of the World Cup qualifiers, then from May 20th o June 12th, six new matches will be available every week. Then when the World Cup begins, all of the national teams will be added (following the real tournament schedule).
So if you are a soccer fan then what are you waiting for!? Head over to the App Store or Google Play and download the content today.