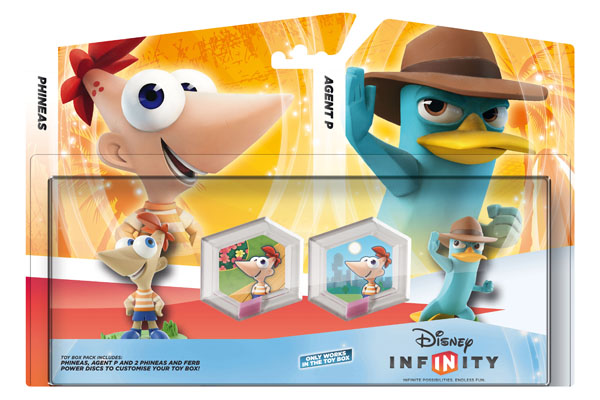 It's here! Well, THEY are here! The final two figurines for Disney Infinity are finally on store shelves, ready for you to slam onto your Infinity Base and enjoy. Heading all the way from Danville in the hit animated series Phineas and Ferb come Phineas and Perry "Agent P" The Platypus. Recreate their adventures by bringing these two timeless characters to life in the Toy Box Mode (sadly Ferb didn't make the cut, but hopefully we will see him in the future).
In addition to the final two figures, you can also grab the final wave of Power Discs. The final 17 Power Discs will be available in Wave 2 Booster Packs, and will give you access to new world skins, new vehicles and new power-ups. Make sure you grab them to complete your set. Also, it is important to know that once you have every character in the game leveled up to at LEAST level 1, then a special weapon becomes available in the Hall of Heroes, so grab those figures and go find out what it is!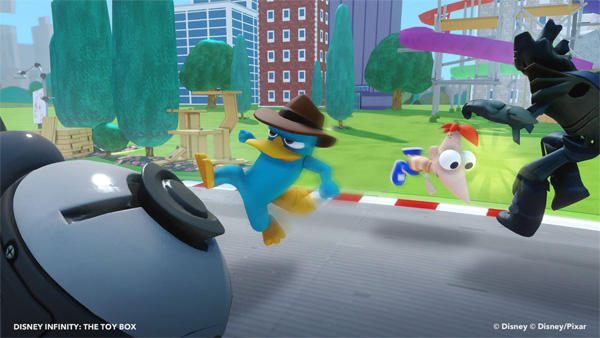 Not sure if you will be picking up Phineas or his pet platypus, then check our review of the figures here (spoiler alert: they are pretty sweet). With the release of these last two figures and the last wave of Power Discs, Disney Infinity 1.0 has officially come to a close. However don't be alarmed, as Disney are still putting up free DLC Toy Boxes each week, and Disney Infinity 2.0: Marvel Superheroes is just a few months away. So for all the Disney news as it becomes available, stay tuned to Capsule Computers.