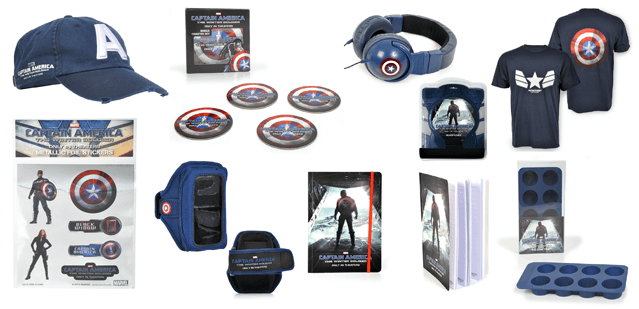 Courtesy of Marvel Australia and New Zealand, we have a patriotic Captain America: The Winter Soldier themed prize pack to give away! The action packed Captain America: The Winter Soldier is in cinemas April 3 and is rated M for Mature Audiences. Look for our review by the end of the week. Below is a list of the items included in the prize pack, which can also be seen above: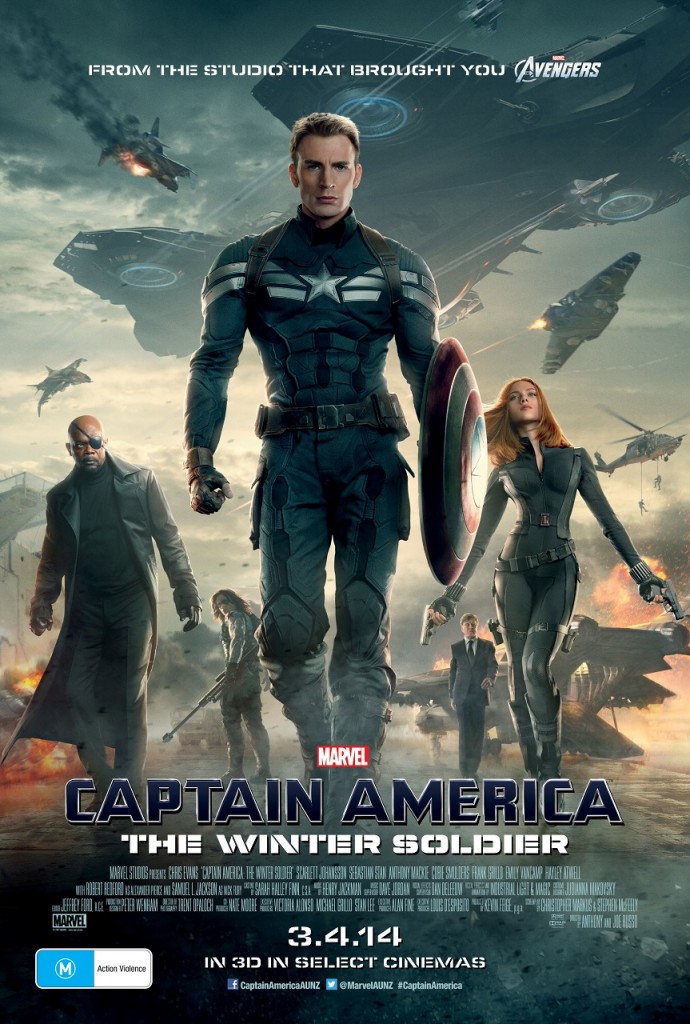 • 1 x Adult T-shirt $19.95
• 1 x Cap $19.95
• 1 x iPod Sports Band $25.95
• 1 x Headphones $39.95
• 1 x Notebook $9.95
• 1 x Coaster Set $12.95
• 1 x Ice Cube Tray $9.95
• 1x Set of Stickers $5.95
To enter, please answer the following question in our comments section below.
If we had a Captain Australia, or Captain New Zealand, what would their costume look like and what would be their signature weapon/move?
This competition will close on April 9th. Make sure you use a valid email when you register with Disqus before posting your comment so we can email you if you are one of our winners. If you choose to enter by logging in with your Facebook account, your email is not required.
Our thanks to the fine folks at Marvel Australia and New Zealand for enabling this competition, and good luck to everybody!
**SPECIAL NOTE**
Competition is open to AU/NZ Residents only.
Follow us on :

 Twitter | 

 FACEBOOK | 

 YouTube | 

 Google Plus | 

 RSS
Check out our other Competitions here.