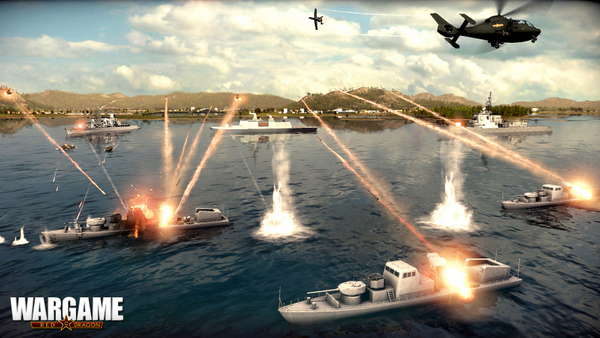 RTS gamers, get ready to embark for Asia tomorrow as Wargame: Red Dragon from Eugen Systems and Focus Home Interactive hits store shelves and digital download. You can view the explosive launch trailer commemorating the game's releases embedded at the bottom of this article.
The most ambitious entry yet, Red Dragon brings warships to join your ground and airborne forces to the series for the first time as seen in the video and screenshot above (more of which can be viewed here). Succeeding Wargame: Airland Battle, Red Dragon adds over 650 new units in total, and provides meticulously detailed and varied Asian battlegrounds that facilitate strategic depth. A new dynamic campaign system and intense multiplayer modes holding up to 20 players also feature.
With launch imminent, this means that players of AirLand Battle only have one day left to pre-order the game and take advantage of the special 25% discount offer!