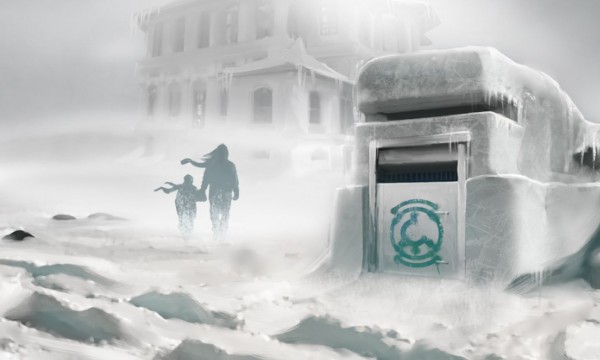 Richard & Alice, the point-and-click adventure title from independent developer Owl Cave, will be coming to Steam after an established partnership between the collective and UK publisher Mastertronic.
The game, created by indie PR specialist Lewis Denby and Starbound lead writer Ashton Raze, explores the story of two inmates imprisoned in a post-apocalyptic future thrown into chaos by years of heavy snowfall. Players learn about the circumstances of their incarceration as a complex narrative dealing with family, loneliness and desperation unfolds; in short, expect "secrets, lies and lots of snow". The Steam version with come with added achievements, trading cards, badges and emotes.Lewis Denby and Ashton Raze from Owl Cave, along with Andy Payne, CEO of Mastertronic, had the following to say about the mesmerising debut title finally making its way to Steam;
It's a great thing to see Richard & Alice heading for Steam. This is a game we decided to make because we wanted to explore character stories in video games, and the original plan was for a small free game we could bash out and move on from. That we're here now, writing quotes for the Steam release PR campaign, is quite something! – Denby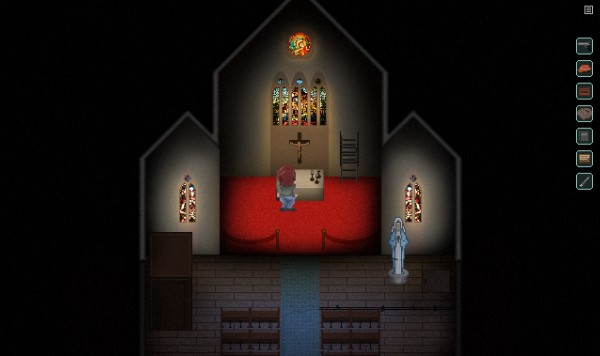 I am very excited to see Richard & Alice on Steam, because it meant I got to design trading cards and emotes. This was a lifelong dream of mine, and finally that dream became a reality. The game being on Steam in itself is exciting but TRADING CARDS! Seriously. The achievements were right fun too. You'll not find things like this in a novel. – Raze

It is both an honour and a pleasure to work with Lewis and Ashton as we love Richard & Alice. We wanted to help bring their work to a wider audience on digital platforms and shine a few extra lights on this wonderful game. Narrative in games is a personal passion of mine, I hope this game finds its way into many, many game players hearts and minds. It deserves to. – Payne
No solid release date for Richard & Alice on Steam has been announced just yet, but keep it locked on Capsule Computers and we will keep you updated.