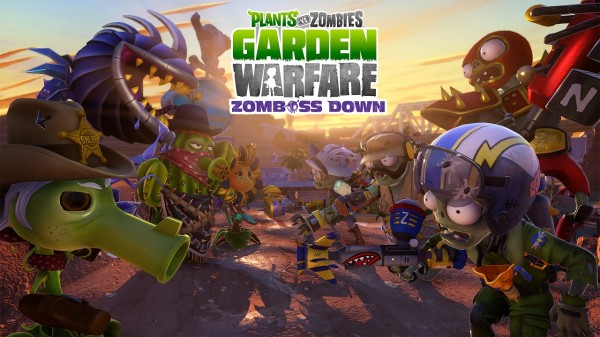 EA and PopCap Games have revealed that Plants vs Zombies: Garden Warfare will officially be blasting its way onto Origin for PC on June the 26th. Along with previously released DLC Garden Variety Pack and Zomboss Down, the PC edition will come with a Wild West-themed update featuring eight new playable characters, more than 200 customizations and a Cactus Canyon map.
Brian Lindley, Producer at PopCap Games, said of the upcoming PC launch;
We've had an amazing response from players since launching the Xbox platforms, and can't wait for PC players to join the party this summer. The PC version has all the great content that we have put out since launch like Garden Variety and Zomboss Down for players to enjoy from the start.
Gamers can pre-order the Origin Digital Deluxe edition, which includes two Booster Packs, in-game coins and an exclusive character customization pack, right now.