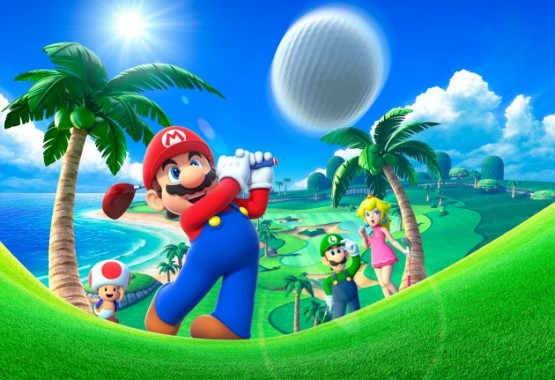 Nintendo might be a bit late to the DLC party but they have finally caught up and are bringing a heap of new courses and characters to Mario Golf: World Tour for the 3DS. While reactions have been mixed across the Internet about this DLC (particularly the Day 1 DLC), it is worth noting that the game alone contains more content than any Mario Golf released before hand at a cheaper price than those versions, so there is still alot of value in the main game if the DLC does not interest or you don't want to support it. The DLC title, dates and U.S. pricing are all listed below as are Australian pricing details as they have become now available, and we are quite shocked at how low the cost is, nearly matching the U.S. prices.
Mushroom Pack — 2nd May ($5.99 U.S. / $7.80 AU)

Includes two new 18-hole courses, Toad Highlands and Koopa Park as well as Toadette as a playable character.
Flower Pack — "Late May" ($5.99 U.S. / $7.80 AU)
Includes two new 18-hole courses, The Layer-Cake Desert and Sparkling Waters, as well as Nabbit as a playable character.
Star Pack — June ($5.99 U.S. / $7.80 AU)
Includes two new 18-hole courses, Mario's Star and Rock-Candy Mines, as well as Rosalina as a playable character.
Season Pass — From 2nd May ($14.99 U.S. / $15.60 AU)
Includes all three packs as they're released
Gold Mario playable character, with a special Golden Flower shot that awards coins for every yard of a shot.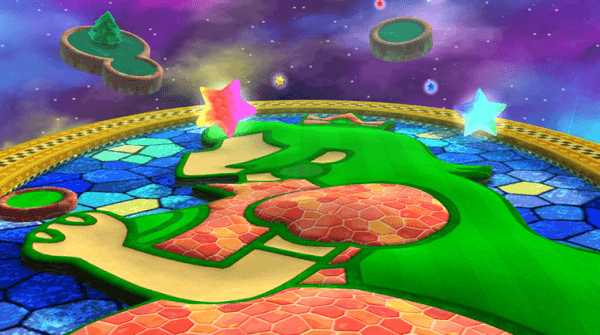 Gold Mario will also be given to those that buy all three packs separately, once the Star Pack has arrived in June. All up the DLC will give players a total of 108 new holes and 4 new characters and Trial Tournaments will give players a chance to try the DLC for free before they purchase.
A rather generous demo featuring nine holes across three courses and two more holes with other game modes was released recently, so you can download that right now from the eShop if you want to give the game a try yourself. Mario Golf: World Tour releases on the 3rd of May both digitially and in retail stores. Check out these gorgeous screenshots below for your first look at the newly announced courses and characters.