Ubisoft (the creators behind titles like Assassin's Creed IV: Black Flag) has updated their official Steam page for Watch_Dogs to reveal the minimum requirements needed for PC users.
These are the minimum required specs for a PC user, taken directly from the Steam page:
OS: Windows Vista or above (with only support for 64 bit OSs.)
Processor: Intel Core 2 Quad Q8400 @ 2.66Ghz or AMD Phenom II X4 940 @3.0Gz
Memory: 6 GB Ram
Graphics: Direct X 11 graphics card with 1 GB Video Ram – Nvidia Geforce GTX 460 or AMD Radeon HD 5770
DirectX: Version 11
Hard Drive: 25 GB available space
Sound Card: DirectX 9.0c Compatible Sound Card with Latest Drivers
Additional Notes: Broadband connection and service required for multiplayer mode. Supported Video Cards at Time of Release: nVidia GeForce GTX460 or better, GT500, GT600, GT700 series; AMD Radeon HD5850 or better, HD6000, HD7000, R7 and R9 series Intel® Iris™ Pro HD 5200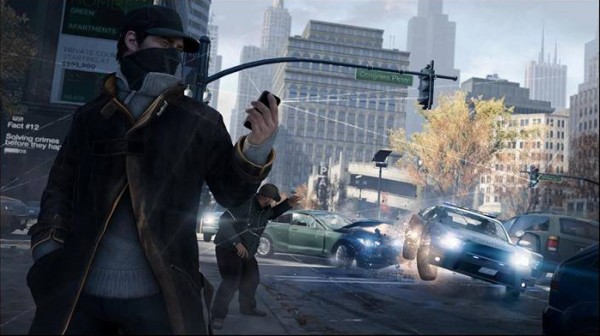 The game is available for pre-purchase right now, and will be released May 27th, 2014. You can pre-purchase the regular order for $59.99 USD, which will come with a Blume Agent Outfit and a Blume Weapon perk, which reduces recoil on shots, or you can pre-purchase the Deluxe Digital Edition for $69.99 USD. This version will come with exclusive content and other perks like the Club Justice Pack, which will give you a Chicago South Club skin and more HP to your vehicles.
Players who want to enjoy the game to its fullest capacity will need better specs than this, but with a minimum such as this, it'll be completely possible to enjoy what Watch_Dogs has to offer. The game is available on PC, the Xbox 360, Xbox One, PS4, PS3, and Wii U. For more information, check out the official Steam page here.