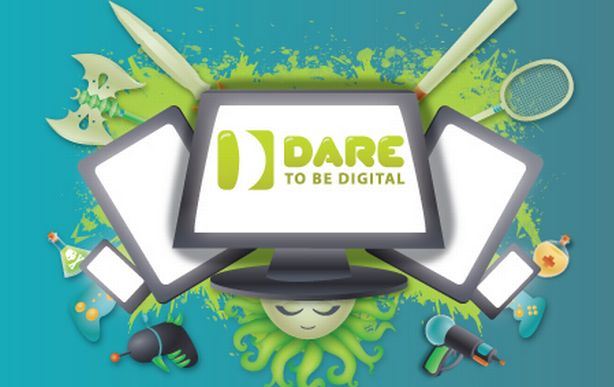 Hosted and run by Abertay University in Dundee, Dare to be Digital offers an amazing opportunity for tertiary students and graduates to enter the world's leading computer game design competition. Students are expected to build a working game prototype over the course of eight weeks in teams of five, with the three winning teams chosen to compete for the BAFTA Ones to Watch Award.
Professor Louis Natanson, who leads computer games education at Abertay University, stated, "Dare to be Digital is a very exciting opportunity for students of game art, audio, design and programming. To spend eight weeks building your own game, working with professional mentors, is a huge learning curve . . . Every year we see Dare to be Digital students being hired by major companies during the contest, or pulling together plans to launch their own companies."
One of the previous winners of Dare to be Digital, Sophia George (featured above), is currently the V&A's first ever Game Designer in Residence and presented this year's BAFTA Ones to Watch Award to Studio DOS. Her advice to all new entrants is that, they should apply for the competition if they want to be a professional game developer.
With one week to go, there is still time for students to submit their application on the official website here before the deadline on Monday April 21 at 9am. Individuals wanting to apply, as well as teams needing extra members, must contact other applicants through the Dare to be Digital website.