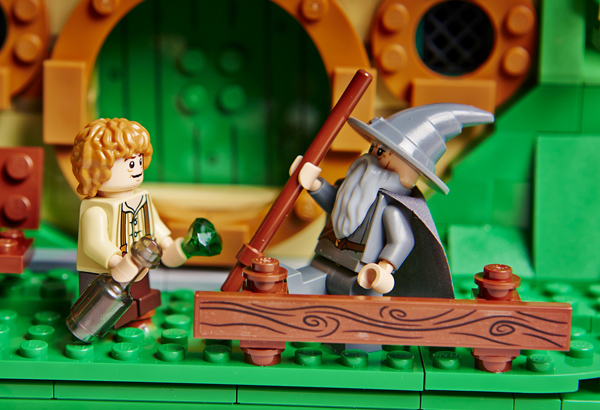 LEGO The Hobbit has just hit store shelves, and to celebrate the occasion, Ryan McNaught, the only certified LEGO builder in the southern hemisphere has built an awesome PS4 case that expertly and amazingly captures the spirit of the game (and the movies).
The case, comprised of over 2500 LEGO bricks, and stuck together with top-secret LEGO-issued glue (The Kraggle anyone?) brings to life several scenes from LEGO The Hobbit videogame and The Hobbit: The Desolation of Smaug movie in minute detail including:
A "Hobbit Hole" façade – Bilbo Baggins' home – that lifts up to uncover the disc drive, power and eject buttons of the PS4
Legolas Greenleaf and Tauriel come to the rescue to battle a swarm of giant spiders in the treacherous forest of Mirkwood
The Dwarves of Erebor taking a break from their quest to enjoy a delicious lunch
The Gundabad Orcs lying in wait to ambush the great warrior Beorn at the entrance of the fortress ruins of Dol Guldur
The creativity and skill of some people is amazing, and I can say if I owned a PS4 that I would love to it sitting inside this case. We have put up a small gallery below so you can see what 2500 LEGO bricks can create. If you haven't done so already, check out our LEGO: The Hobbit review, and make sure you stay tuned to Capsule Computers for all the Hobbit news as it becomes available.