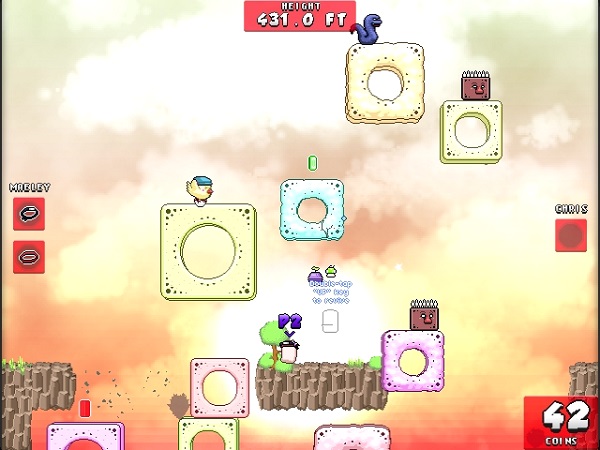 Developers Beast Games has just released the live demo for their newest game, Avalanche 2: Super Avalanche, the sequel to the wildly popular flash game in 2007, Avalanche.
This latest title published by Midnight City, an independent digital label under Majesco Entertainment Company, was voted onto the PAX 10 this year during the PAX Prime event. Avalanche 2: Super Avalanche is an endless climber infused with RPG elements. The game was inspired by roguelikes like Spelunky, where every level is unique. With shops, upgrades, NPC's and bosses to battle, players will be tested as they make their way through the myriad of blocks.  With over 100,000 new possible combinations of power-ups and one million customization combos, players will be introduced to the addictive world of Avalanche 2: Super Avalanche.
The title is now on Steam Greenlight, and needs your help getting votes. Here is the link to their Steam Greenlight page. You can also access their live demo on their official site here, where pre-orders are also available for $9.99.