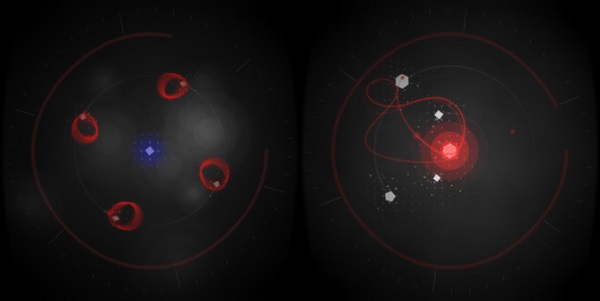 Indie developer Alan Zucconi and UK independent publishers Mastertronic, who was also responsible for publishing Montague's Mount, are happy to announce that they've launched ORBITALIS, a space-based physics puzzler, onto Steam Early Access.
Your goal in this title is to control the direction and trajectory of your satellite to orbit various objects in a given time. The kicker is that you only have one chance to set your satellite into motion. After that, it's up to gravity to do the work. The title provides over 50 different missions to test. You're not scored based on how long you last in orbit – you're tested on how complex your orbital paths are. The simplicity of the game meshes well with the hidden complexity behind every move you make.
For more information on this exciting puzzle game, check out their official site here. Also, if you're considering purchasing the Early Access version of the game, here is the link for it. You can also get a 25% discount right now if you purchase it during its Steam Early Access phase.  Below is the trailer for ORBITALIS. Make sure you check it out!