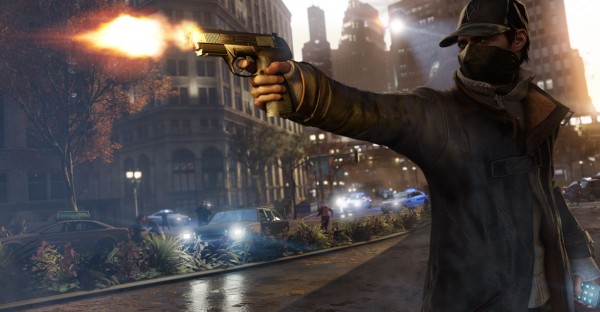 Ubisoft and Sony Computer Entertainment Europe have just revealed exactly what exclusive content PlayStation 3 and PlayStation 4 owners will be receiving with their copy of Watch_Dogs: four additional missions (representing one hour of gameplay), along with a unique 'White Hat' Hacker Outfit and perk. Upon completion of this arc of missions, players will apparently have a deeper knowledge of the faction DedSec, and will earn a Hacking Boost called 'Superior Capacity', which grants players an extra Battery Slot. You can check out gameplay from the missions in the video embedded at the bottom of this article.
Here is an official 'synopsis' – if you will – of the arc;
The scenario takes place after Aiden Pearce, the vigilante hero of Watch_Dogs, catches the eye of DedSec, a notorious hacker group fighting for freedom and security in the digital age. Aiden receives an encoded message asking him to help some members of this organization who want payback. Pearce must use his knowledge of Chicago's complex ctOS network to discover digital vulnerabilities in Umeni Technologies' security network and earn his reward.
Also announced is the planned release of Watch_Dogs bundles for both Sony consoles, available at launch in Europe. Watch_Dogs will be released worldwide on May 27 for the PlayStation 4, PlayStation 3, Xbox One, Xbox 360 and PC. The Wii U version will be released at a later date. Australian readers should click through to find out about the title's recent re-classification, as should anyone interested in knowing just how big the game is.