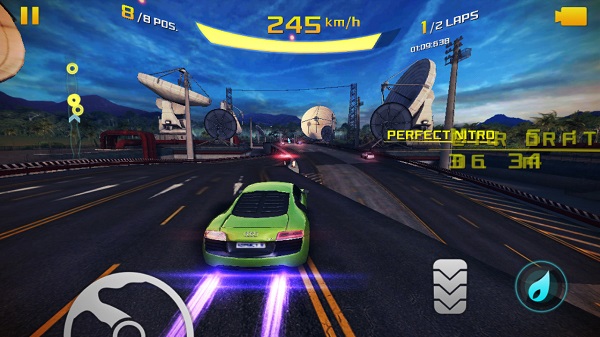 Today, Twitch, the world's leading video streaming platform, has announced that they will be partnering with Gameloft to provide streaming capabilities in their popular game, Asphalt 8: Airborne for the iOS.
The union between these two companies marks a huge breakthrough in the gaming community, opening up plenty of opportunities for mobile gamers to share their gameplay and allow others to watch. Gameloft was also the creators of Modern Combat 4: Zero Hour. Asphalt 8: Airborne is an award-winning mobile racing game where you're pitted against AI drivers or drivers from around the world, in an attempt to beat your opponents score through high, aerial stunts. This partnership will primarily focus on iPhone 5S, iPad Air and iPad Mini users.
If you want to check out the stream, here is their Twitch profile. Make sure you check out their Twitch page for some awesome gameplay!