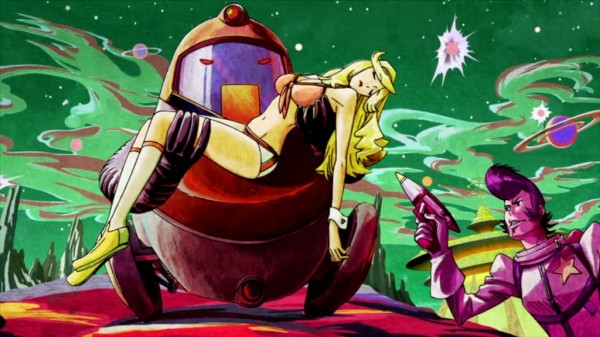 It just keeps on going, baby! Any good anime fan would know that "AnimeJapan" went on over the weekend and directly from there came some news from a "Space Dandy" panel that the series has been picked up for a second season, something I and a lot of the other Capsule Computers employees are extremely excited about.
This was confirmed by both the staff and cast of the series, and actually doesn't come as any sort of surprise seeing as how very popular the series is. Judging by some of the Tweets posted by con-goers who were there for the panel it seems as though the second season is set to be even more extravagant than the present one and we hope it will delve more into the overarching story of "Space Dandy", possibly confirming the "CC Anime Podcast" teams theories on what exactly is going on within the series (Check out the Space Dandy-centric podcast episode Here).Though that may be a long shot.
We wont be waiting too long for the next season because it has already been said to be airing in June as part of the Summer anime season. Remember though, "Space Dandy" season one is still airing so don't forget to check it out each week! You don't want to miss even one episode of this fantastic anime release.