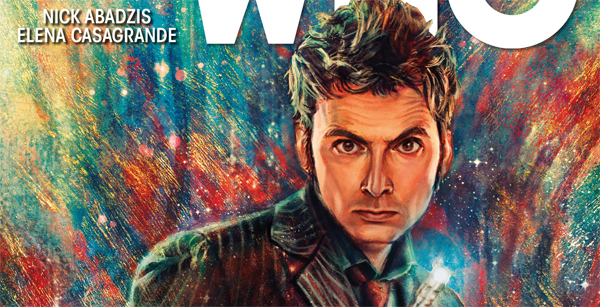 Hey there Whovians! Disappointed that Whoniverse was cancelled? Well I have just the thing to lift your spirits! We have some more information about the upcoming Doctor Who comic book series from the guys over at Titan Comics. We have covers, we have creators and we have The Tenth and Eleventh Doctor! So without further adieu, lets jump into the abyss – Allon-sy!
First up we have The New Adventures of the Tenth Doctor. Join The Doctor (as made infamous by David Tennant) in a brand-new adventure by Eisner Award-winning writer Nick Abadzis (Laika) and fan-favorite artist Elena Casagrande (Angel, Suicide Risk, Doctor Who, Star Trek) take control of the TARDIS for their first five-issue arc with the Tenth Doctor! And don't miss the second arc, by fellow series architect Robbie Morrison (Drowntown, Nikolai Dante, The Authority).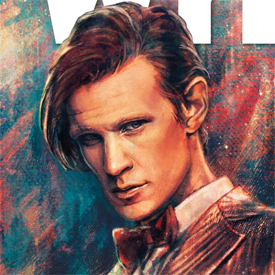 As if that isn't enough, we also have a look at the Eleventh Doctor's (AKA Matt Smith's) latest and greatest adventure… well probably not really his latest considering his you know.. death in the recent Time of the Doctor Christmas Special.  writers Al Ewing (Loki: Agent of Asgard, Mighty Avengers, Trifecta) and Rob Williams (Revolutionary War, Ordinary, Miss Fury, The Royals: Masters of War, Trifecta) kick off a whirlwind adventure through eternity for the Eleventh Doctor, with artist Simon Fraser (Nikolai Dante, Grindhouse, Doctor Who).
Both of these books will be available on store shelves on July 23rd, which should tie us all over quite nicely until Doctor Who is back on TV. As one last special treat, you can check out the two covers below done by the talented Alice X. Zhang. Let us know in the comments below whether or not you will be picking up either of these books (or the other series that will be starring the Twelfth Doctor) and as always be sure to stay tuned to Capsule Computers for all the Doctor Who news as it becomes available. Geronimo!