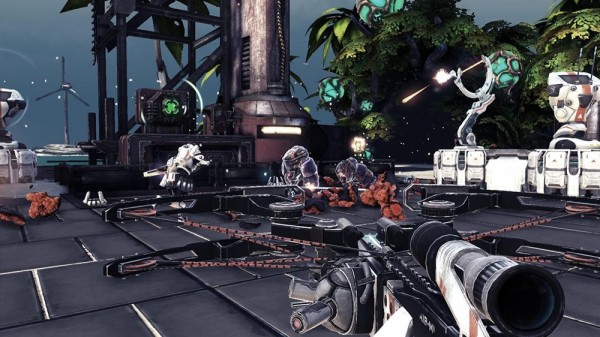 Xbox 360 gamers are no longer left out with the release of the Sanctum 2 Expansion Pack for Xbox 360. The pack contains the first two DLCs released for PCs, Road to Elysion and Ruins of Brightholme. Owners will receive a new playable character, eight new maps, four new weapons, four new towers, new enemies to battle against, and new perks to use.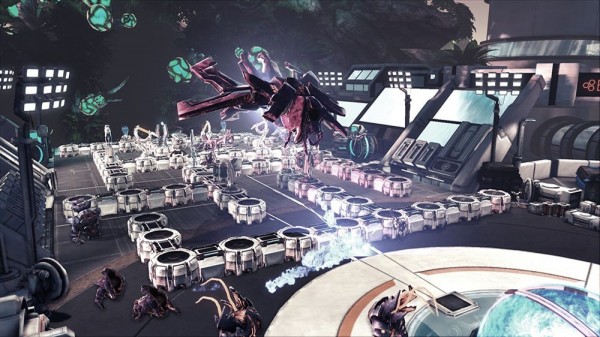 Sanctum 2 is a FPS based tower defense game from indie developers Coffee Stain Studios. Players will need to defend the precious oxygen cores that keep the human population alive against wave after wave of aliens. The game features both singleplayer and co-op support for up to four players.
To celebrate the launch, Sanctum 2 is on sale at $4.94 on Xbox Live. The Sanctum 2 Expansion Pack costs $4.99 on Xbox Marketplace.