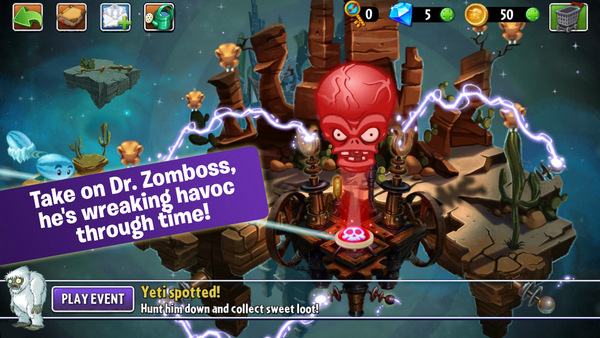 EA Mobile and Popcap are celebrating over 150 million Plants vs. Zombies 2 downloads with a major content update. Far Future World adds 24 new space themed levels to the game. Ten new zombies will be invading player's gardens, including some armed with jetpacks. To battle back against the new zombies, Popcap is providing gamers with eight new plants such as the Laser Bean, Infi-nut, and Star-Fruit.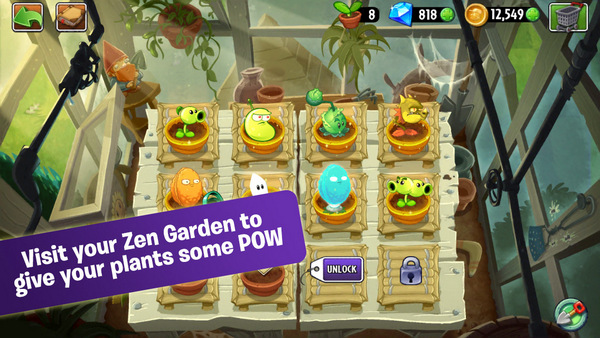 The update also introduces power tiles to the game that will allow players to power up large groups of plants by dropping plant food on the power-up tile. Finally, Zen Garden has been added to Plants vs. Zombies 2. Originally a mode in the first Plants vs. Zombies game, Zen Garden will give players a chance to enjoy their plants in a peaceful garden. As a bonus, the plants will slowly gain strength in the garden and can be used in battle for great effect.
Plants vs. Zombies 2 is the sequel to the massive casual hit Plants vs Zombies. The game is available for free on iTunes and Google Play.