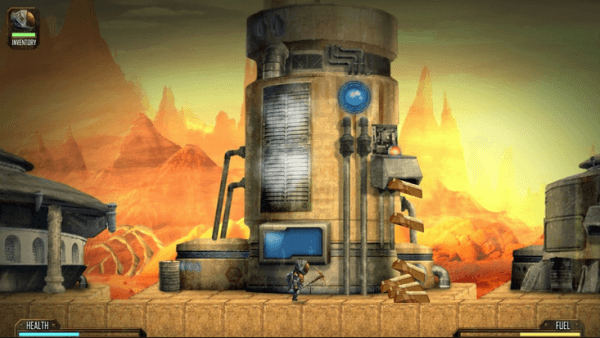 Welcome back for this week's iOS Game Suggestions. If you missed last week's, or are new to the suggestions, click on the link below and check out what cool games you should be picking up for your iOS device along with the introduction on how the suggestions work. (suggestions 1 has how it all works)
MasterAbbott's iOS Game Suggestions
A great week on iTunes! As always, it started slow and but ended with a bang! There are many must-buy games this week in all departments, FREE, 99c and over 99c. This week I've suggested a total of 16 great quality titles. Make sure you check them all especially… Mines Of Mars, Deadlings, Block Legend, Devious Dungeon, Frontline Commando 2, Eets Munchies, Tanglers Blitz,   just to name a few.
Break down below :
7 – FREE Games
1 – $0.99c Games
8 – Over $0.99c Games
As always for this week's suggestions are all new titles that you should take a look at and consider spending your hard earned iTunes cash / time on.  Well the Free games just below certainly should all be given a shot as they won't cost you anything!
For The Cheapskates – FREE GAMES
 

MASTERABBOTT'S FREE GAME PICK OF THE WEEK!

Frontline Commando 2 – Price : FREE – Publisher – Glu Games (Let the bullets fly in the sequel to the popular third-person shooter, Frontline Commando. Betrayed and left for dead, you must build your team of mercenaries and exact revenge against your enemies.) on iPad & iPhone. GET IT NOW FOR FREE

 
Tanglers Blitz – Price : FREE – Publisher –

Chillingo

 (Your ship has crashed on a strange alien planet and the Tanglers have escaped! Connect these cute creatures as fast as possible to get bonus points and beat out your friends to the top of the leaderboards. Can you recover all the Tanglers before the timer runs out?

) runs on iPad & iPhone.

GET IT NOW FOR FREE

 
Smash Hit – Price : FREE – Publisher –

Mediocre

 (Take a surreal journey through an otherworldly dimension, move in harmony with sound and music and smash everything in your path! This experience requires focus, concentration, and timing to not only travel as far as you can, but also break the beautiful glass objects that stand in your way.

) runs on iPad & iPhone.

GET IT NOW FOR FREE

 
Rivals At War: Firefight – Price : FREE – Publisher –

HotHead Games

 (TAKE CONTROL of an elite team of combat soldiers. UPGRADE your weapons for each mission. FIGHT alongside your team in head-to-head battles. CONQUER rival teams from around the world. Fight for VICTORY and become the best team!

) runs on iPad & iPhone.

GET IT NOW FOR FREE

 
Play Magnus – Price : FREE – Publisher –

Play Magnus

 (Want to test your chess skills against the World Champion of Chess? Now you can! Play Magnus offers you the opportunity to play chess against the official Magnus Carlsen "tuned" chess engine and gives you the chance to qualify to play Magnus Carlsen Live at a secret location! Play Magnus on your iPhone and iPod Touch – it's free! 

) runs on iPad & iPhone.

GET IT NOW FOR FREE

 

Top Gear: Race The Stig – Price : FREE – Publisher – BBC Worldwide (Think you've got what it takes to Race The Stig and win? Dodge traffic, jump caravans and speed through famous Top Gear locations in an epic race that will push you to your limits as you go head-to-head with The Stig. The white coated Top Gear producers have challenged you to drive against Top Gear's very own tame racing driver. ) on iPad & iPhone. GET IT NOW FOR FREE

 
Lionheart Tactics – Price : FREE – Publisher –

Kongregate

 (Rally your Heroes! Plan every move in this FREE tactical RPG with stunning 3D graphics. Adventure across the realm or take your fight online to challenge the world.

) runs on iPad & iPhone.

GET IT NOW FOR FREE
For The Bargain Hunters – 99c Games
| | |
| --- | --- |
| | Devious Dungeon – Price : $0.99 – Publisher – Ravenous Games (Devious Dungeon is a medieval action platforming game by the creators of Random Heroes and League of Evil! The catacombs under the Kingdom are infested with evil creatures. You must venture deep within the dungeons eliminating the threat! Slay monsters, collect loot, level up and upgrade your gear. Only a true champion will be victorious!) runs on iPhone & iPad. BUY NOW |
For The Millionaires – All games over $0.99
 

MasterAbbott's over 99c Pick Of The Week!

Mines Of Mars – Price : $5.49  – Publisher – Crescent Moon Games (Mines of Mars is a procedural atmospheric mining game that is inspired by games like Metroid and Motherload. It is also a story based adventure game with dark secrets, great weapons, tons of different items, and a gorgeous world to explore. The world of MoM is procedurally created, so that every time you play it, it will be a little different. There are tons of different enemies, dark corridors, and a large variety of fauna and ambient creatures.) runs on iPhone & iPad. BUY NOW

 

Deadlings – Price : $1.99  – Publisher – Artifex Mundi. (Shamble, crawl, decay, and maim four classes of cute zombies through over 100 puzzling levels. Death is lonely and has no friends so he kickstarts the mysterious Project Deadlings! Deadlings offers puzzle-powered arcade action with four different types of zombies to navigate the Grim Reaper's labs. Over 100+ levels offer challenging puzzles that demand all your braaaaaains. The Deadlings are loose and they need your help!) runs on iPhone & iPad. BUY NOW

Eets Munchies – Price : $2.99  – Publisher – Klei Entertainment (Eets Munchies is a re-imagining of the award-winning puzzle game by Klei Entertainment. Featuring gorgeous animation and ridiculous creatures, players help an adorable hungry creature devour cake in increasingly devious puzzles. Replay the game forever with the Puzzle Maker and challenge your friends with your own mind-bending puzzles!) runs on iPhone & iPad. BUY NOW

 
Knock-Knock Game – Price : $5.49 – Publisher –

Ice Pick Lodge

 (Three generations of Lodgers have occupied the cabin, but lately, the walls seem to undulate, skittering unknowns shift in the darkness, and an unruly growl seeps from the attic. Are they hallucinations pecking at the insomnia-afflicted Lodger, or the gnarled remnants of a darker secret?

) runs on iPad.

BUY NOW

 
Paper Jumper – Price : $1.99 – Publisher –

YeaBoing

 (

"One Button" by Paper Jumper

Tap and hold to jump.
Bounce off the platforms to turn.
Jump higher to Win.) runs iPad & iPhone. BUY NOW
 

Block Legend – Price : $1.99  – Publisher – Alvin Phu (Block Legend is a retro puzzle JRPG. Travel through different regions as a wide cast of characters, fighting monsters, visiting towns, and completing quests.) runs on iPhone & iPad. BUY NOW

 

Calling All Mixels – Price : $4.49  – Publisher – Cartoon Network (Mixels are unique creatures who live to combine! They love to mix with each other to discover powerful new abilities. They also love to mix together anything they find in their world. You never know what you might get with the right mix) runs on iPhone & iPad. BUY NOW

 
Block Fortress: War – Price : $1.99 – Publisher –

Foursaken Media

 (Welcome to the Blockverse: an alternate and blocky dimension, home to a diverse collection of alien civilizations. These creatures have been waging war for eons, and now you can take control of an army and join the fray!

) runs on iPhone & iPad.

BUY NOW
There you have it folks these games should keep you busy for quite some time well until next week at least. I'll be back next week for another dose of iOS goodness, in the meantime if you would also like to suggest your own suggestions, please feel free to share them in the comments section below or in the iOS forum section on the site here.
Remember kids, Play Hard Or Don't Play At All!