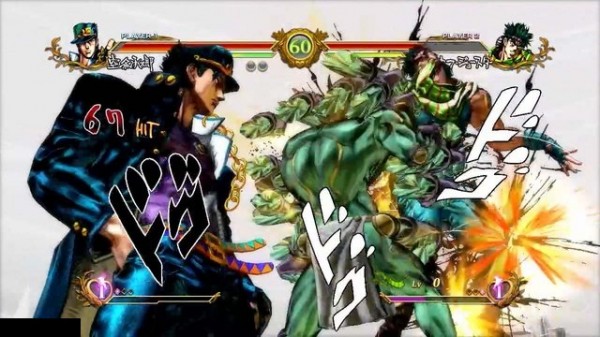 Hold on, people! Don't go getting rid of your PlayStation 3 systems quite yet because Namco Bandai Games have just announced the European release date for the fantastically extravagant and limitlessly action-packed, Shonen fighting game; "JoJo's Bizarre Adventure: All-Star Battle".
Hirohiko Araki's Manga (JJBA) has recently made its way back into our hearts in the form of a new Anime series but it's the new fighting game that deserves our immediate attention seeing as it is actually getting a European release and the awesome thing is…it's only a little over a month away from hitting our shores.
Namco Bandai Games have come out and stated that the game will be released in Europe on the 25th of April this year, unfortunately for our North American friends, the company has only mentioned that it will be released for them sometime in Spring. "JJBA: All-Star Battle" came out in Japan late last year but now it's our turn to finally be embraced by the force that is "JoJo's Bizarre Adventure"!