 During their panel at WAICON in Perth, Hanabee Entertainment have officially announced they have licensed two brand new anime series for distribution.
First up is Medaka Box which is of course based upon the popular Shonen Jump action comedy manga of the same name. It follows a girl named Medaka who takes suggestions from students in order to improve their school. Hanabee will release all 12 episodes of Medaka Box in one collected dual language release. It will retail at $59.99 DVD & $64.99 BD, with a scheduled release for June 4th, 2014.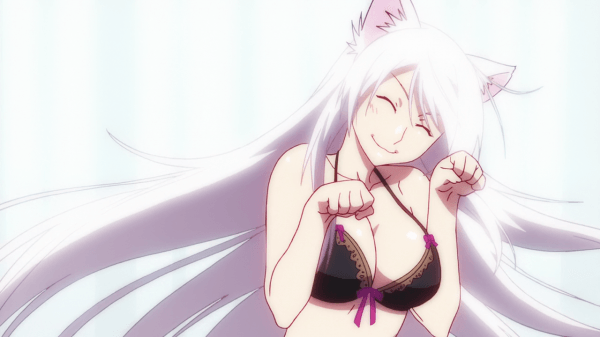 On top of that great announcement comes the equally impressive acquisition of Nekomonogatari Black. This is of course yet another installment in the now legendary Monogatari series. Hanabee will release all 4 episode in a single collected release. It will be subtitled only and does not feature an English dub. Currently no price point has been confirmed for Nekomonogatari Black, but it will be release on June 4th, 2014 alongside Medaka Box.
Stay tuned for further information on both of these releases as it comes to light. Be sure to let us know your thoughts in the comments section.