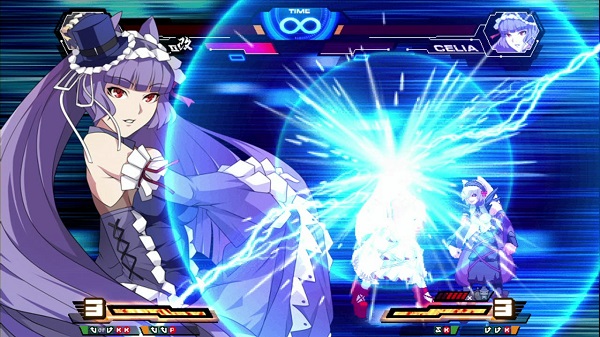 Today Arc System Works has announced that their 2D fighter, Chaos Code, has just been released onto the PlayStation 3's PSN in select countries in Europe, Asia, and the Middle East. Now it is worth noting that not every country will be able to download the title as it is only available in the below countries:
Austria | Bahrain | Bulgaria | Croatia | Cyprus | Czech Rep | France | Germany | Greece | Hungary | Iceland | India | Ireland | Israel | Italy | Kuwait | Lebanon | Luxembourg | Malta | Oman | Portugal | Qatar | Romania | Saudi Arabia | Slovakia | Slovenia | South Africa | Spain | Switzerland | UAE | UK
As for the game itself, it features fourteen playable characters that can be used to fight against one another using simple but intuitive controsl to create high speed fights. Our review of the North American release of Chaos Code can be found here.