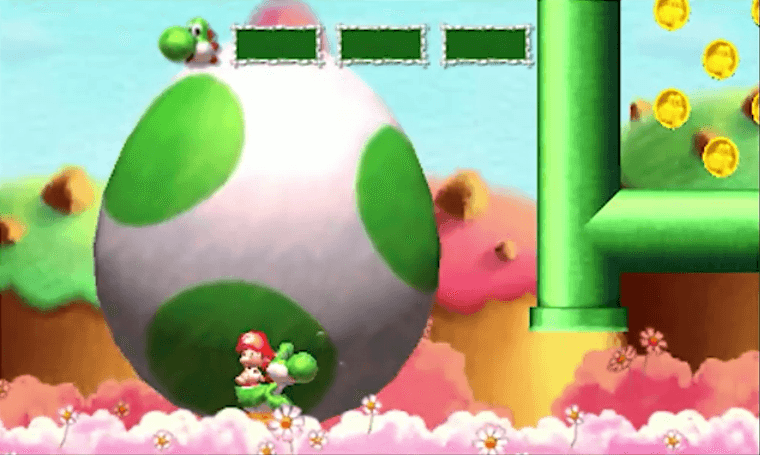 New Yoshi's Island was one of the most discussed titles today in Nintendo's newest Nintendo Direct, with Satoru Iwata discussing a number of new features within the game. Like normal in the Yoshi's Island games, Yoshi's job is to protect Baby Mario from the evil kamek's tasked with his capture, but this time he has a whole new arsenal of moves to do so. One of these new moves involve Yoshi throwing a giant egg named a mega egg-dozer, which nearly fills the screen and can destroys pipes, blocks and more. By eating a giant metal enemy such as a metal shy guy, Yoshi can also produce a metal egg-dozer that rolls across the ground, clearing the path in front of you. This mega-egg also allows you to go underwater where you can't normally go.
Another new feature discussed was transformations. The Nintendo Direct showcased a rock breaking jackhammer and sea exploring submarine transformation, both of which can be controlled with the 3DS's unique gyroscope functionality. A helicopter transformation is also known of. There were also two other special powerups mentioned, one is a special star that turns Yoshi into Super Yoshi and allows him to run so fast he can scale walls and dash forward through the air like Superman. The other was the flutter wings,  that allow Yoshi to grow a set of wings enabling him to fly, which is designed to help more inexperienced players get through the stages. Fans of the series will be happy to know smiling flowers, red coins and stars are still hidden within each stage.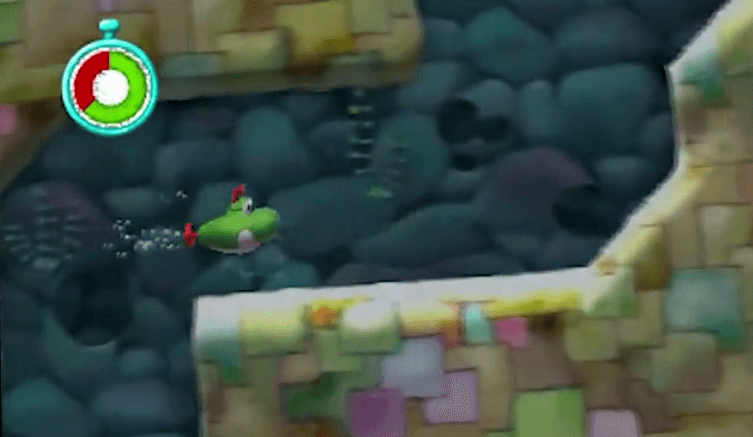 A new trailer for the game showcasing these newly announced features and the several locations you will visit on your adventure was also released. You can check out the trailer below and be sure to leave a comment letting us know what you think. If you want to find out about all the other Nintendo Direct announcements that have happened recently, check out all our related articles here. Yoshi's New Island will be hatching for the Nintendo 3DS on March 2nd in America and on March 15th in Australia.