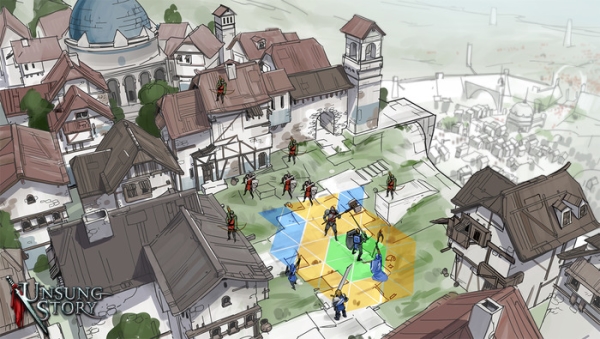 Playdek, the developers behind Kickstarted game Unsung Story: Tale of the Guardians, have released some new details regarding the title's gameplay mechanics.
Unsung Story's combat system will be turn-based (like The Banner Saga), placing an importance on speed for each units' actions. Instead of the standard square-tile system, the game will utilize a triangular tile system, with the plan to have players standing not in the middle of the tiles, but at the intersections. This will give units six possible directions to move.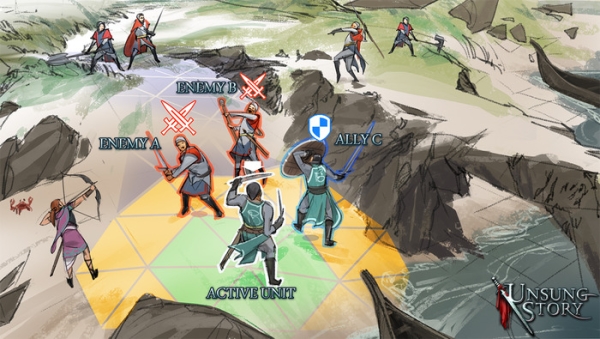 For the entire breakdown on their gameplay mechanics, or for the opportunity to back the strategy RPG's Kickstarter yourself, you can visit their page here.