Iceberg Interactive and developer immersionFX are excited to welcome players aboard The Good Life, a sandbox sailing simulation for PC and Mac, currently available for voting on Steam Greenlight.
Iceberg Interactive CEO, Erik Schreuder stated; "The Good Life defies categorization, which is what makes it such an intriguing and unique title . . . it's a really laid back, mellow game that will leave you pining for more sunshine and tropical surroundings in your life. We think you will be pleasantly surprised!"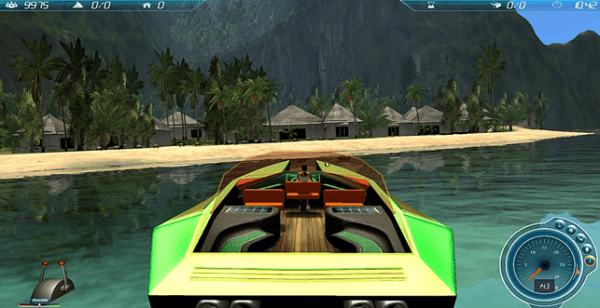 The Good Life takes players on an adventure across the tropical seas in the JoJo Isalnds, with over 50 harbors and dozens of diverse places to explore, as well as discovering hidden treasures, transporting tourists and hooking up fishing escapades in realistic weather conditions (check out the gallery below). Become an adept skipper and progress across seven different ship types, while competing for business and earning more money to build a commercial empire, to buy and sell properties in this tropical paradise.
The new features of The Good Life include:
Faster boat rides, e.g. Aventor, among 52 available ports that speed up the action
New Fishing gameplay: 15 different fish to catch for extra money
Action-packed pirate attacks, with speedboat cannons now firing and players can see their trajectories
Improved character animations and underwater visual experience, with new sea-life (colourful fishes and fiery sharks)
Player's stats and progress charts; percentage of game completed, percentage of area covered, days on-board, items photographed, people rescued, earnings from houses and boats, and others.
Multiple saves, up to 10 available slots
Don't miss out on your chance to ensure The Good Life reaches Steam, vote here on Steam Greenlight!