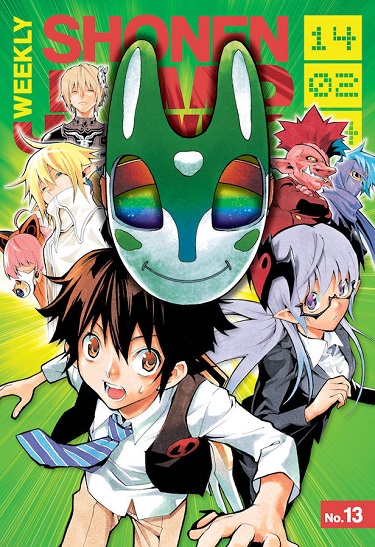 This week marks not only the debut of Stealth Symphony in Japan but also its debut in English thanks to Viz Media including the series in their digital Weekly Shonen Jump. From now on there will be a new chapter every week on the same day the issue is released in Japan.
Stealth Symphony is written by Ryohgo Narita, the same writer who handled Durarara!!, and features artwork by Yoichi Amano. The story of Stealth Symphony follows Jig, a young boy that has been afflicted with an unfortunate curse. To try and remove this curse, he has left his town of Jinbo-cho to go on a journey to find someone who will cure him. What he finds outside of his town will be the journey of a lifetime.
For those who haven't signed up for the service yet, 1 year memberships to Weekly Shonen Jump cost $25.99 and include 48 weekly issues, but single issues can also be purchased for $0.99.