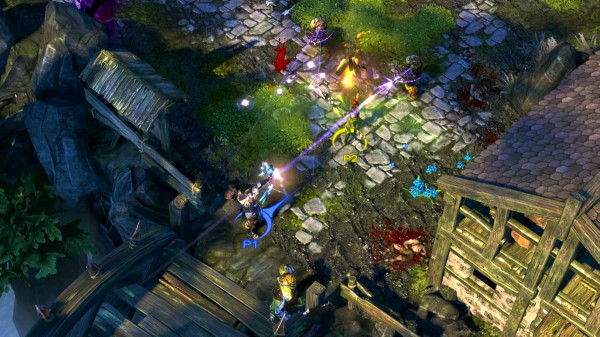 Deep Silver, the folks behind the Dead Island franchise and Saints Row IV, announced the newest installment to their fantasy RPG franchise, Sacred. Sacred 3 will have players teaming up together to take on the hordes of evil in the Ancarian realm.
Releasing for PlayStation 3,  Xbox 360, and PC this summer, Sacred 3 will feature classic arcade hack 'n slash gameplay with drop-in drop-out cooperative multiplayer both offline (with 2 players) and online (with 4 players). You'll have access to the Seraphim, Ancarian, Khukuhru, and Safiri characters, as well as a new character, Malakhim.
For more information, be sure to check out the official press release on Deep Silver's website here. Also be sure to check out the image gallery and game trailer below.