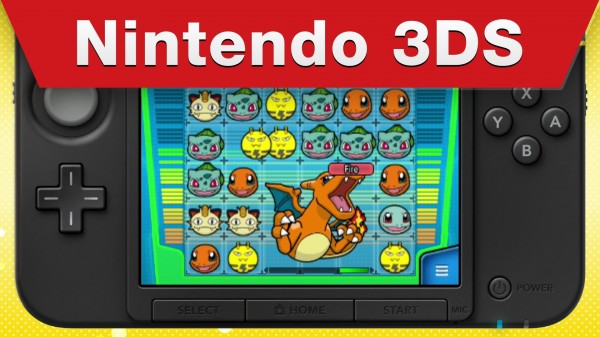 Straight from Nintendo Direct, us here at Capsule Computers are bringing you some great news for Pokemon fans and puzzle fans alike with the announcement of a brand-new Pokemon title for the Nintendo 3DS. The game is called "Pokemon Battle Trozei" but that is only for North America, European players will be getting a game called "Pokemon Link: Battle", it will be the exact same game so don't worry because it is only the name that gets a change.
If you're a fan of Pokemon and have been so for years you may be aware of a game called "Pokemon Trozei" which was released on the original Nintendo DS back in 2006, well "Pokemon Battle Trozei" just so happens to be a sequel to that game but, considering it's a puzzle game, don't stress that you haven't played the first one before this.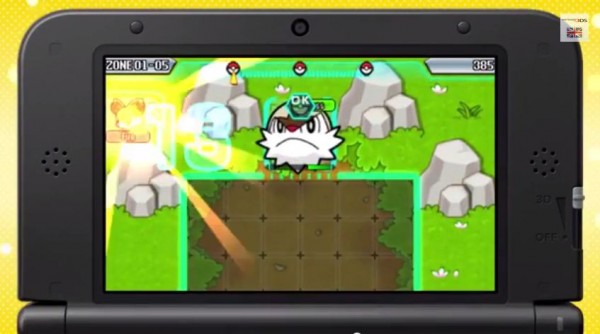 "Pokemon Battle Trozei/Link: Battle" has players connect three or more of the same Pokemon symbol to clear levels, gain points and actually attack enemy Pokemon. It uses much of the same mechanics as the first game though with small, enhanced additions. The game has been confirmed to have 4 player co-op, though we don't know exactly how that will be executed, and will feature every single Pokemon up until this point in time.
It is a puzzle/adventure game that is packed full of all the things Pokemon fans love and if it is anything like its predecessor you can imagine that it will be a pretty rocking game. It will be released on the Nintendo eShop on the 12th of March in Japan for 762 yen, the 13th of March in Europe and the 20th of March in North America (no prices have been released for NA or EUR) so start gearing up for next month. The video from Nintendo Direct is just below, it's a trailer for the game and will explain everything you need to know so go and check it out.